Weapons Section
This room only appeared in Year 2. It appeared in The Metamorph, The Taybor and The Beta Cloud (Brian The Brain & The A B Chrysalis feature one shot of a screen flashing "Evacuate").
It also appeared (with a slight revamp) as Life Support Centre in Seed Of Destruction.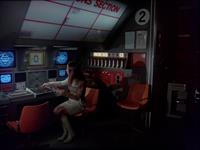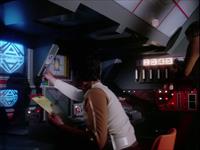 Panels are similar to the Voyager/ Ultra Probe series of spaceships.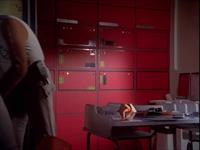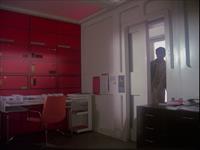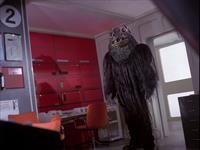 View of the red panels on one wall.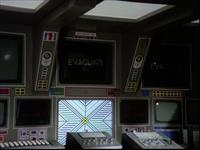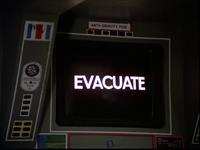 This zoom close up is the only appearance of the Weapons Room in The A B Chrysalis and Brian The Brain.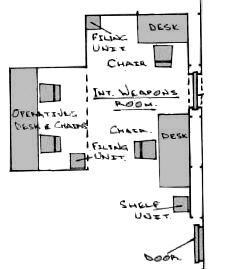 Keith Wilson's set design.
---
Copyright Martin Willey