Commlock Clip
Barbara Bain's tight belt meant the commlock stuck into her hips. In early episodes she tucked the commlock closer to the front of her stomach. When she sits, her commlock shifts sideways, almost falling out.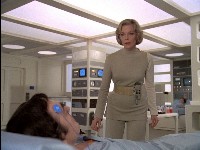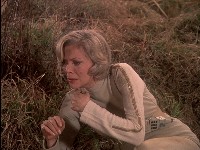 Starting in Ring Around The Moon, Helena's commlock hangs further out from the belt, and much lower. As these shots below shows, behind her commlock is a strap around her belt. The strap has a hook, into which Helena slots the commlock clip.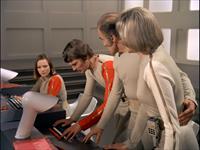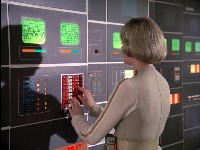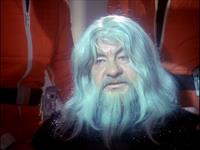 When the commlock clip is used, the top of the commlock is level with the top of the belt; normally it is higher.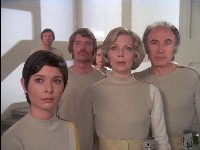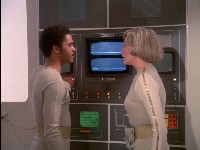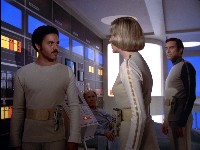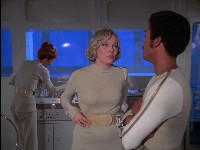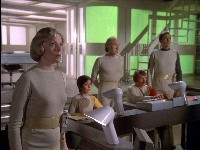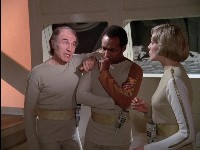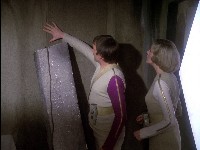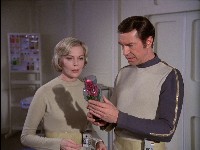 She doesn't wear it all the time- when she has to remove the commlock there is no clip (as in Alpha Child, under control of Jarak, or in The Troubled Spirit when she is frightened by the ghost in Medical). When she loses her commlock in Mission of the Darians, the clip disappears too.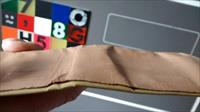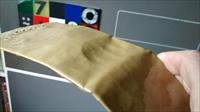 This is Barbara Bain's belt (more pictures). The ridge where the clip hooked on to the belt is still visible.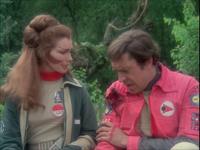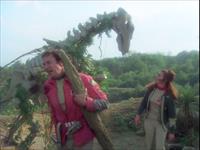 Koenig and Maya both have commlock clips in The Rules Of Luton
---
Copyright Martin Willey, thanks to Simon Rhodes