Nuclear Disposal Area Domes
The domes are seen in The Bringers Of Wonder part 1 and part 2. The domes are numbered, the highest number being 7 (which is hit by Koenig's Eagle).
In addition to large radiation symbols on the doors, there is a large billboard warning any lost astronauts who wander into the area.
The Central Core radiation door is the same design as the reactor door in the Moonbase Nuclear Generating Area.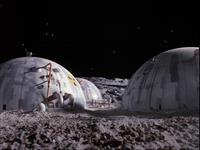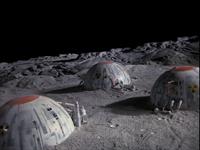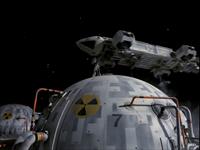 Atomic Fuel Depot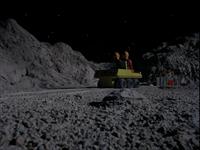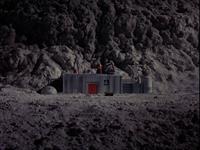 The atomic fuel depot is accessible by moonbuggy from the domes. Close up of the model(s) are in the Catacombs Model Gallery.
Nuclear Monitoring Station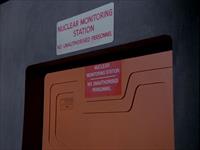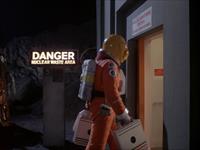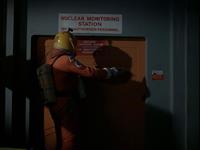 The studio set for the monitoring station entrance.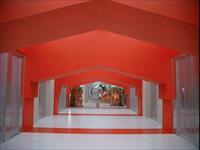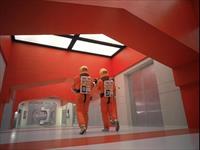 The long corridor. At the end is a radiation door (identical to the one in Nuclear Generating Area 3, also seen in the Techlab 5 vacuum chamber).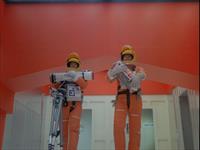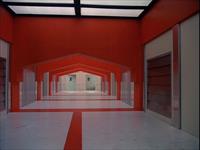 The reverse view of the corridor.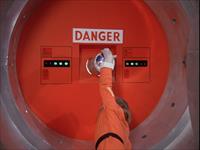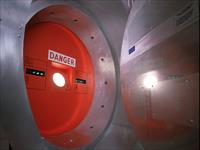 The door open, with yet another "Danger" sign.