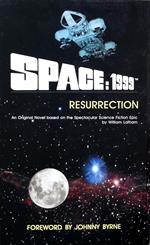 Powys. introduction by Johnny Byrne
May 2002; $15
re-released 13 Feb 2011;
146 pages
An audio book version of Resurrection was recorded by Barry Morse in early 2004, and was released 7 May 2010.
Expanded version released as Eternity Unbound (Powys 2005, 2017)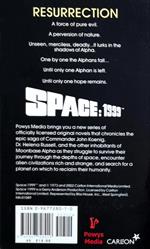 A force of pure evil.
A perversion of nature.
Unseen, merciless, deadly..it lurks in the shadows of Alpha.
One by one the Alphans fall...
Until only one Alphan is left.
Until only one hope remains.
Continuity