---
This is an original commlock prop. The faded picture on the side is of Koenig, but it was probably exchanged for other guest characters throughout the series. The props varied slightly in size and decoration (the working commlock was considerably larger in order to accommodate a real television screen). Most of the detailing is paper stickers.

The text under the photograph includes copyright text from a rub-on lettering sheet: "Letraset products are protected widely by patents. Letraset Instant Lettering". Similar text is often visible on props on screen, but before video and DVD viewers never had time to read it.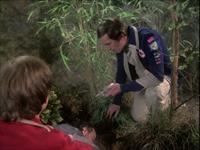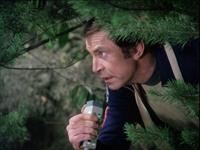 The props had small variations. For instance, on the front above the keypad, the orange sticker is sometimes on top, sometimes below. Over the course of the series, it is also likely that the stickers were worn away or replaced. This seems to be the commlock Koenig uses in Devil's Planet and The Immunity Syndrome (in many of the second series episodes, Landau keeps his jacket zipped up and he doesn't have any commlock)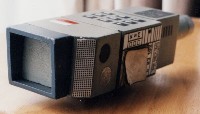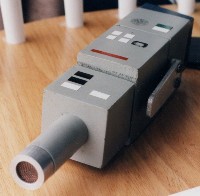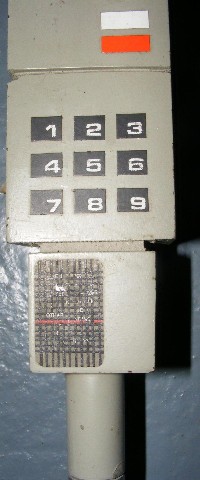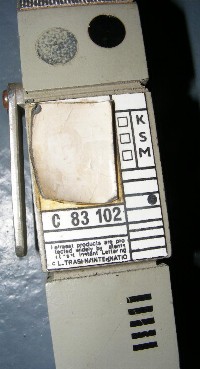 The (very faded) Koenig photo is removed.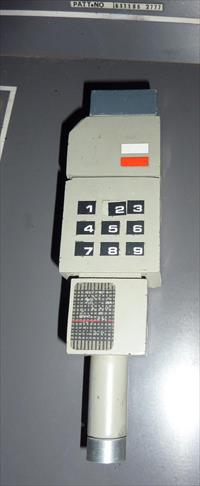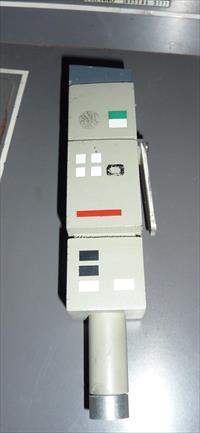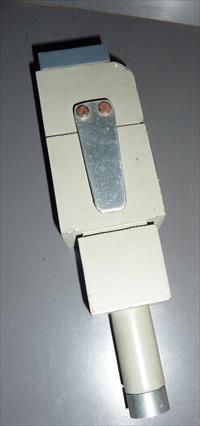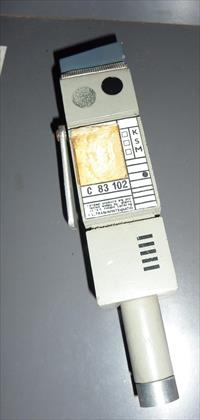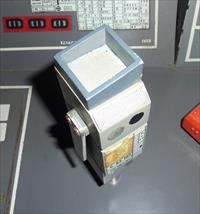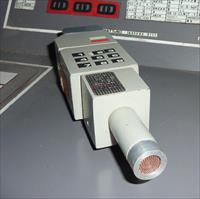 ---
Photos copyright Martin Willey