Hampa Pak picnic trays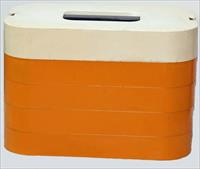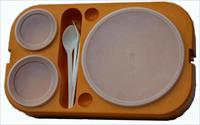 The Hampa Pak picnic trays were used for their original purpose for a picnic on planet Retha, in The Full Circle. The set contains 4 orange ABS plastic trays, each with plastic cutlery and food containers. They can be stacked together, with a white lid on top and nylon straps on two sides. Overall height is 25cm, length 36.5cm, width 22.5cm They also appear elsewhere on Alpha as if it is a general storage box.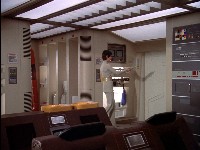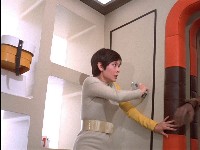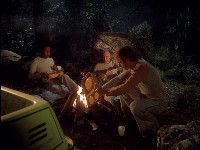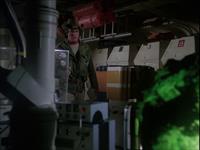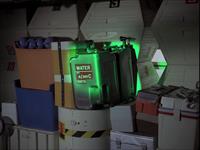 The Eagle storage supply wall in All That Glisters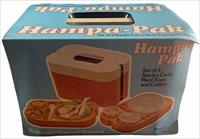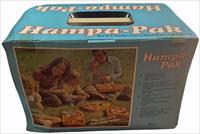 Original Hampa-Pak packaging.
---
Copyright Martin Willey. Thanks to Andrea Gualco