Stun gun holster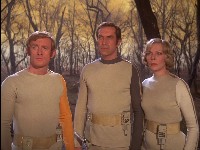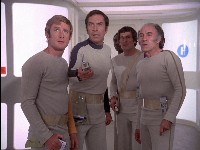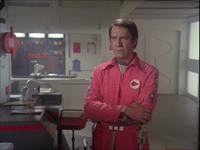 The holster works well with the lightweight vacuum-formed prop guns, but the heavier wooden props hang out of the pocket.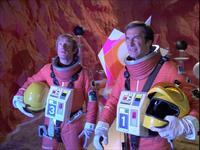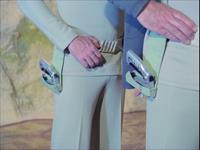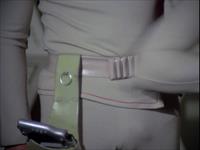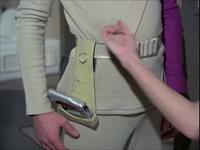 Sometimes accidentally, often deliberately, the stuns guns were not secured in the holster by the snap fastener. In several scenes, the guns would be pulled from the holster quickly.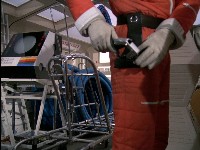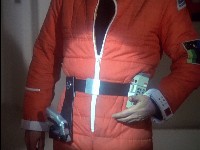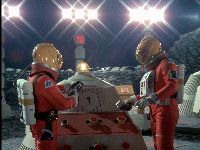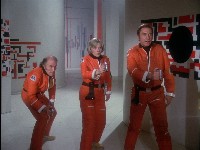 The holsters on spacesuits are black, like the black belt. However, for some episodes (Another Time, Another Place, Missing Link, Alpha Child, all year 2) astronauts wear normal tan-coloured uniform holsters.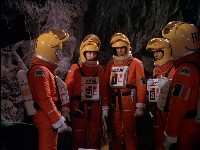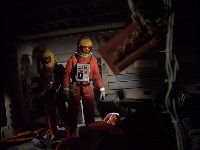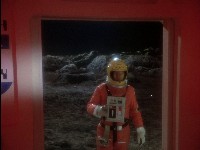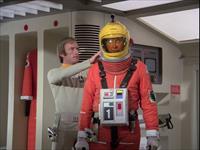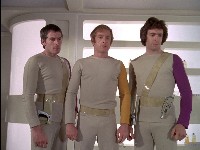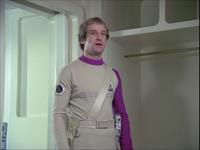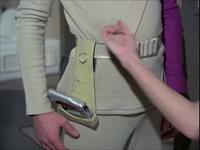 There are other visible examples of the back of the loop separating, in these shots (Val Musetti in Missing Link, Paul Jericho in Dorzak). Note these holsters do not have the rivets.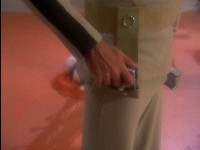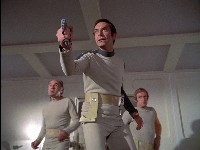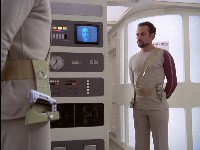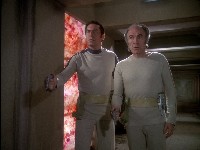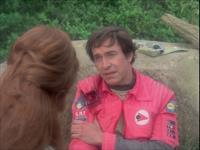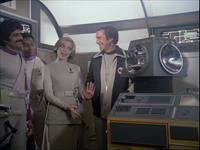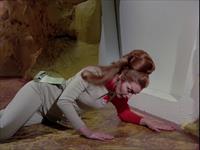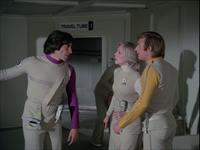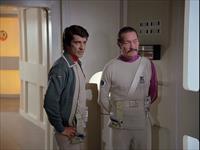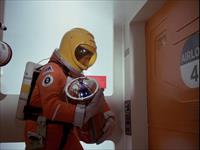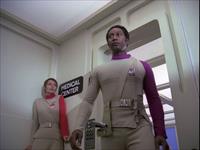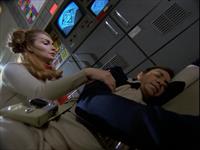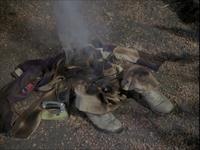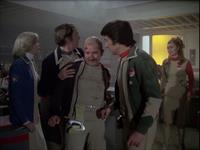 ---
Copyright Martin Willey. Thanks to Simon.