Geology Equipment
A number of pieces of geological equipment first appeared in All That Glisters, and then appears in other episodes. Most distinctive is a hexagonal unit with a handle and voltmeter. The labels are "ST-214" and (in red) "Fuse", and on the neck "Electronic Bolt".
See more prop photos
---
The original prop was in the collection of Paolo Prevosto. Pictures thanks to Paolo.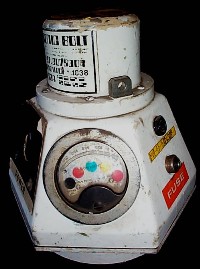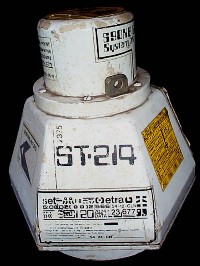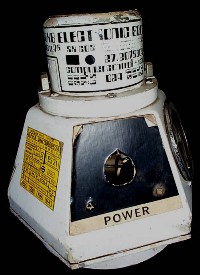 ---
Copyright Martin Willey