This small instrument is seen in use by Dave Reilly on the alien planet in All That Glisters. It also appears in Mark Of Archanon, The Taybor, in Weapons Center in The Beta Cloud and The Lambda Factor.
As in most Moonbase Alpha props and sets, it is generously decorated with Letraset rubdown lettering. On several, the "Letraset International Ltd" copyright notice is visible.
If milgonite or the associated minerals are radioactive, radiation meters would be useful to detect them. Geologists use portable Geiger counters and scintillation counters to detect naturally radioactive rocks.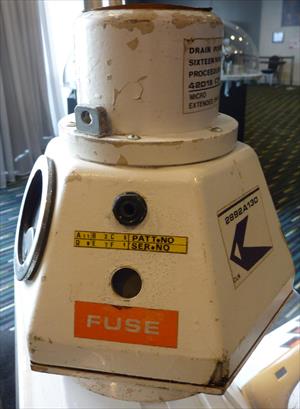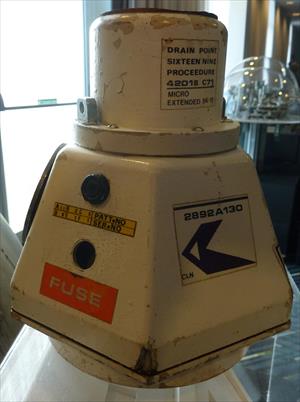 The "Fuse" face. The lower metal bolt is missing.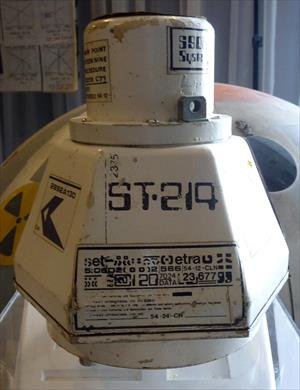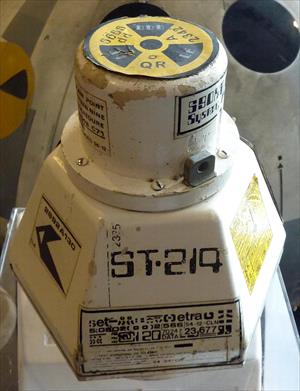 "ST-214". The lower panel contains samples from many Letraset typefaces. The word "Data" refers to the Letraset typeface Data 70, designed by Bob Newman in 1970. Again, the Letreset copyright notice appears at the bottom.
---
Thanks to James Winch
Page copyright Martin Willey