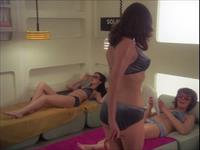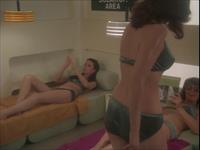 The Solarium sequence is repeated in an earlier episode, The Exiles. It is a different take, however- the timings are slightly different.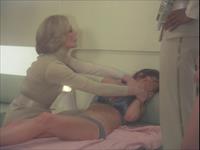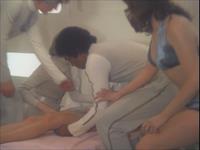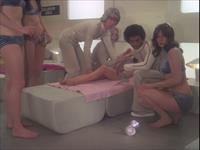 When Vincent kneels, his leg catches the end of his commlock and pushes it from his belt; it lands on the sun-bed by the girl. Thanks to Simon.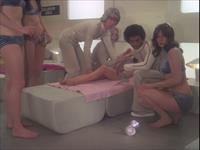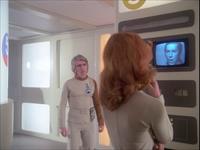 The grey-haired medic (played by Micky Clarke) seen in the Solarium scene appears moments later as a technician in a Moonbase corridor. Thanks to Chris Dale.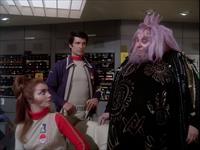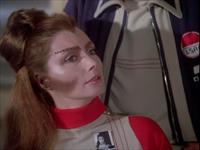 When Taybor first talks to Maya, Tony is immediately behind her in the close shots (and apparently leaning on her desk), but in long shots he is stood a bit further beyond. Thanks to Thomas.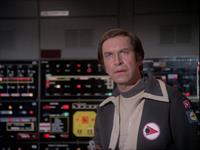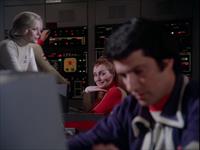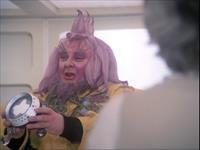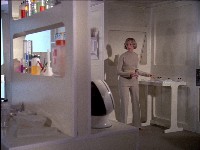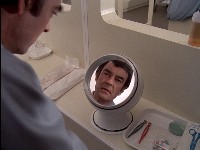 Taybor's mirror "from the mystics high in the mountains of the planet Shand" was previously seen as a conventional mirror in Medical and living quarters.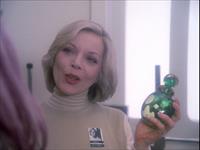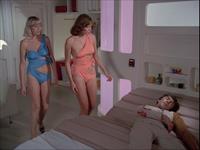 Taybor's "essence of the planet Hermosia" perfume appears in the episode Catacombs of the Moon in "Area three living quarters", at the end of Osgood's bed.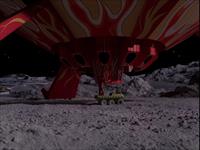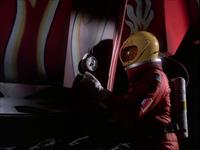 The model astronaut under the Emporium has no backpack (the astronaut is a Mattel "Major Matt" figure). Koenig does.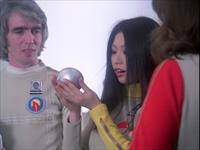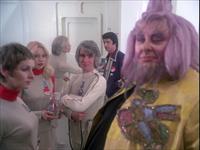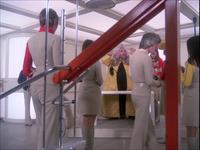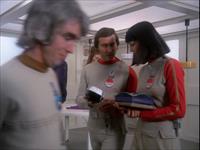 Micky Clarke appears again when Taybor is trading with the Alphans. He's wearing a medic uniform until the end, when, as the Alphans disperse, he passes in front of camera with a brown collar and sleeve. Thanks to Simon Rhodes.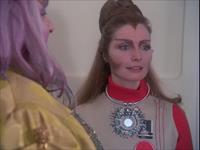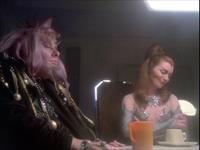 The necklace that Taybor presents to Maya to mesmerise her is similar to the necklace she wore earlier at the dinner party. They are different, but they are both silver sun-flower shapes.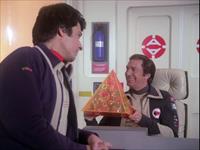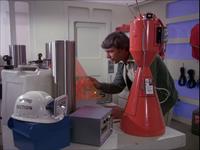 Taybor's plan disappears at the end of the episode. But it is seen again, in the Equipment Room in A Matter Of Balance