Wonderfest 2018
Louisville, KY, USA
2-3 June, 2018
Wonderfest is a convention for model-makers, running under that name since 1992. See the 2016 event pictures.
Round 2 exhibit, featuring the 22" display model, the 22" cargo Eagle and the Nuclear Waste Disposal Area 2 and moonbuggies.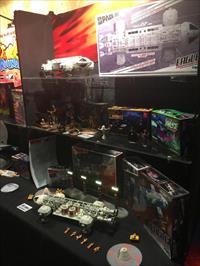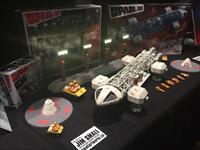 Round 2's new Hawk kit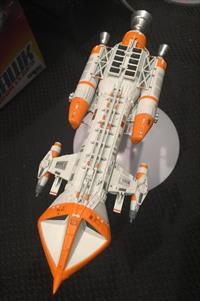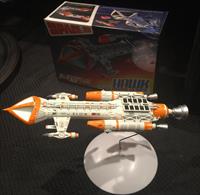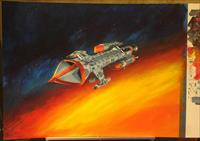 Round 2 owner Jamie Hood and Gordon with Jamie's artwork for the Hawk kit and the 22" cargo Eagle.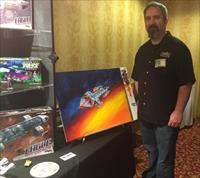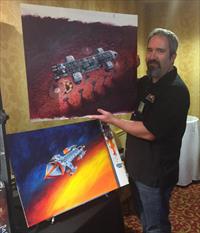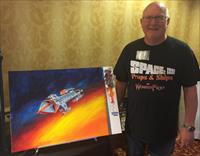 The Sixteen 12 "Episode Collection" die-cast Eagle freighter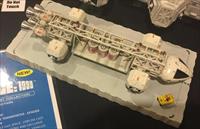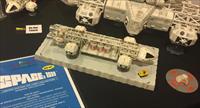 Studio-scale Swift by David Jacobs (held by Gordon).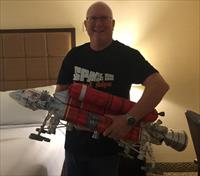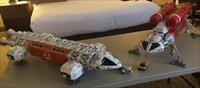 ParaGrafix, run by Paul Bodensiek, is a Massachusetts based specialist in "after-market" parts, especially photo-etch and LED lighting. This is a Hawk cockpit designed by Brian Johnson for release on 12 June 2018.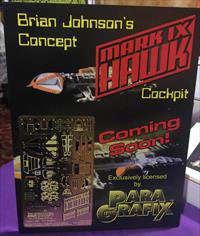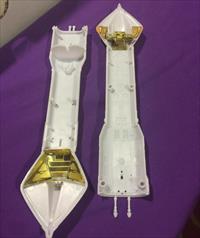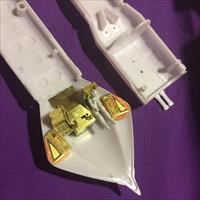 ---
Photos thanks to Gordon Moriguchi.