---
USA, December 2013, MPC791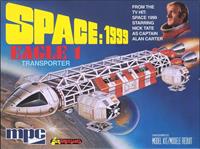 Round 2 reissues AMT and MPC kits. The Eagle kit uses the original Airfix/MPC molds, but with new decals (created by model maker Jim Small). The packaging is be based on the original MPC artwork, but shows images of Nick Tate as Alan Carter (replacing Landau/Bain whose images cannot be used). Each box contains an MPC Signature Card of Nick Tate from the show. 100 of the prints are autographed by Nick Tate.
The reverse box art shows the finished model with guides for decals, the pod with rescue and VIP paint schemes, and more photos of Nick Tate. The text has the slogan "The giant leap for mankind... It's beginning to look like a stumble in the dark." (A slight misquote- it's "A giant leap", not "The giant leap").
The kit is accompanied by a reissue of The Alien design car, with prints and autographs of Catherine Schell.
The kit and box art is clearly visible in the CBS sitcom The Big Bang Theory, season 8 (2014). It can be seen in Howard and Bernadette's apartment in "The Expedition Approximation" and a few other episodes. In the opening episode of Lost In Space (2018), Will is building a model kit which includes Eagle parts, a leg pod and cage section.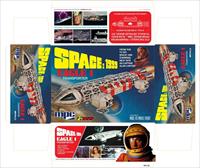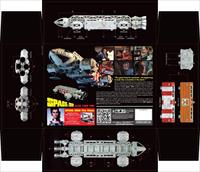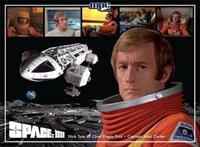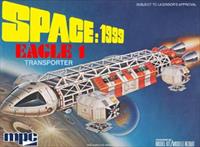 Anderson Entertainment (gerryanderson.co.uk), a UK company run by Gerry Anderson's son Jamie, sold the kit with a bonus photo, and all Nick Tate cards signed (this was in addition to the 100 cards in the regular set).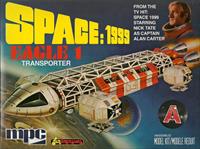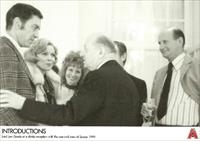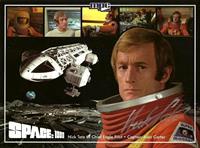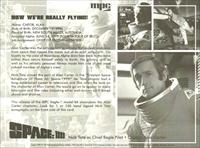 Pictures below by Gordon Moriguchi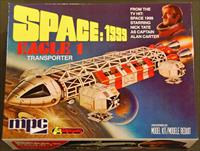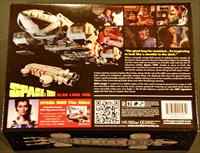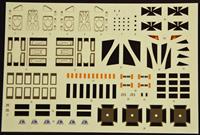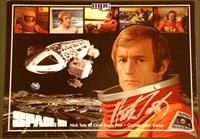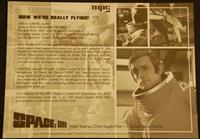 Box side comparisons of original Airfix/MPC and the Round 2 version, by Gordon Moriguchi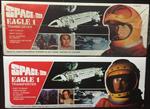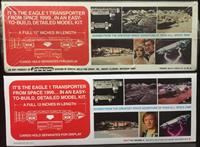 Instructions: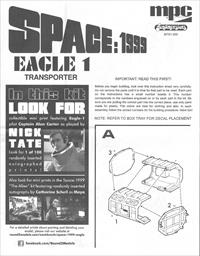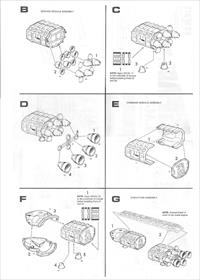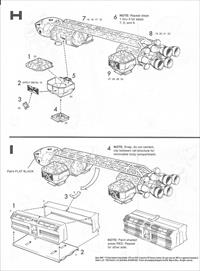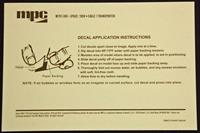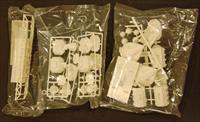 ---
USA, January 2015 (projected 30 December 2014), MPC816, $59.99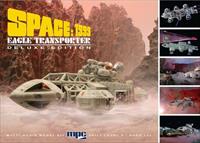 An updated version of the MPC Eagle, with "lab" module and top boosters, as seen in the episode "The Metamorph". Pictures of the 44 inch Eagle from that episode are shown on the box cover alongside the made-up model. The new resin parts (and cover photo) are by modeller Jim Small.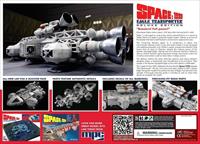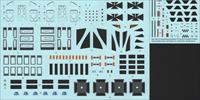 Box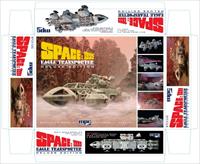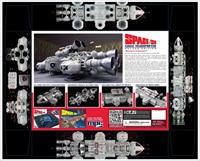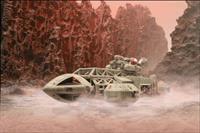 The cover image, by Jim Small, is a recreation of the scene in The Metamorph.
Photos by Gordon Moriguchi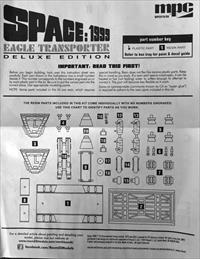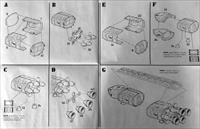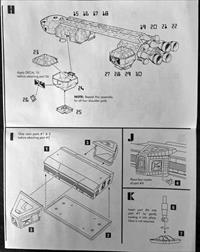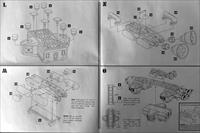 Print: Sci.fi & Fantasy Modeller presents Modelling the Eagle (2016) has a build article by Gary R Welsh.
---