---
Hawk Mark IX (MPC - Round 2)
USA June 2018- MPC881/12 - $29.95
Round 2 reissues AMT and MPC kits including the Eagle. This model was a new kit, not a reissue of the Airfix/MPC Hawk from 1977, similar to their accurate 22 inch Eagle.
It seems to be based on the larger 31 inch Hawk studio model rather than the 16 inch model. It is quoted as 1:72 scale; although the studio models have no "true" scale, it is about 10 inches/ 25 cm long, so about a third the size of the large studio model.
The box promises:
The side of the box also has an endorsement by Brian Johnson:
Box sides: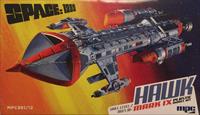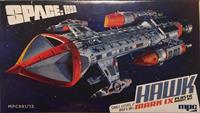 Instructions: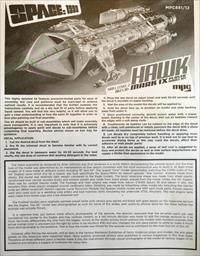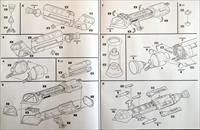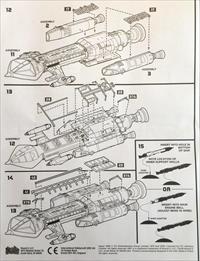 Paint guide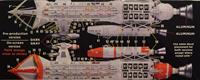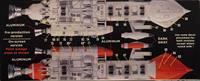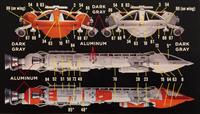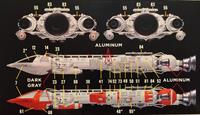 Copyright Martin Willey. Pictures thanks to Gordon.