Force of Life corridors
Force Of Life was the first episode to feature a lot of different scenes in the Moonbase corridors. The basic layout of the standard corridor had been established, but we see more aspects of it, including for the first time the wall map. There are also several variations, plus two unique corridors attached to other sets.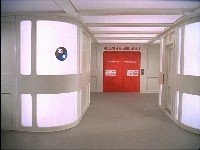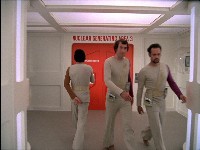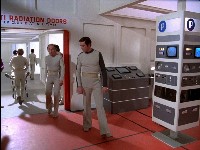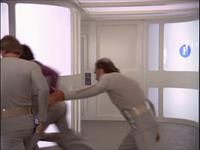 This corridor outside the Nuclear Generating Area in Force Of Life is a shortened version (40ft/12.2m) of the standard corridor, with a curved wall at the back. Notice the videophones appear on the right dead-end wall. Shot on M stage, 6th June 1974.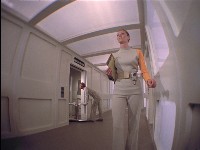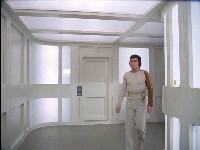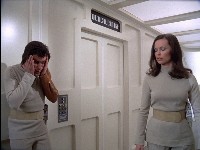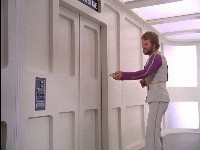 Force Of Life has a second unique corridor design, outside the Medical Centre. The door sign uses the British spelling of "centre". Shot on L Stage, 30th May 1974.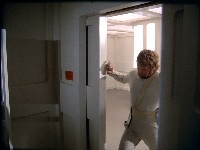 The Medical Centre corridor has an unusual rounded corner. We see Alphans walk round this corner, but when we see through the door we see at least one blank wall blocking it.
Standard corridor variations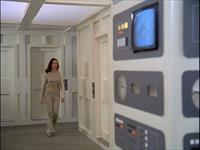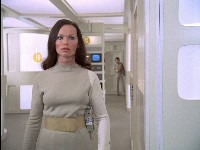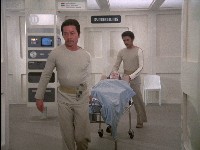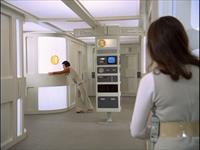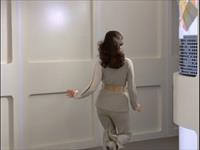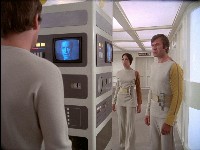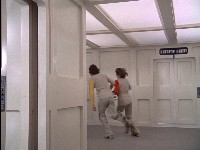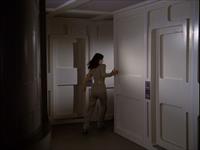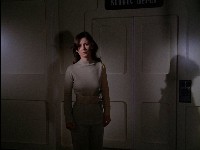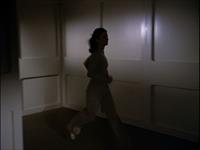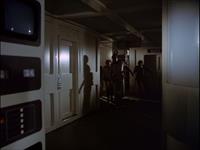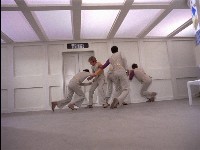 Force Of Life also features the standard corridor layout, with several minor variations. In these shots the communications posts are in the standard positions, although the designation letters change, and the Travel Tube door has different signs ("Gymnasiums", "Autopsy Room", "Solarium Area", "Supply Depot", "Auxilary Services", spelt with a missing "i"). We see shots on the Main Mission big screen of corridors 15 and 16, looking nearly identical. We see the first appearance in the series of the wall map. Filmed on H Stage, 28,29 and 30th May 1974.
Travel Tube variation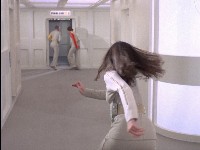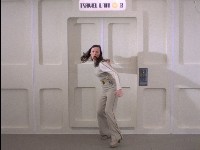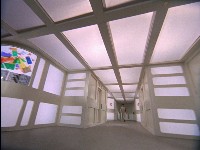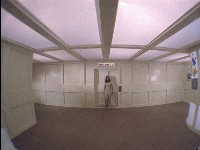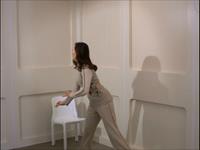 The Travel Tube variation has no communication posts at all. There are dead ends on either side (although in other versions of the corridor, Alphans walk or run down those routes). We see the wall map, and the wall phones have moved to the dead-end on one side.
Central intersection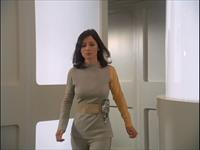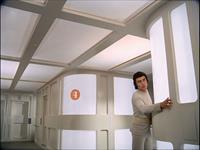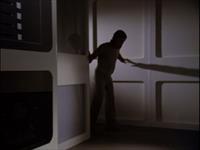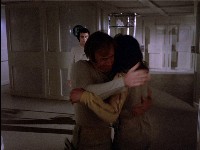 We see the central intersection, which seems to have a narrow parallel corridor.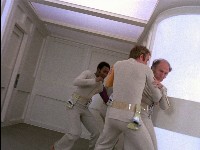 When they run from the exploding generator, we see a different variation of the central intersection, with dead end and at least one side door.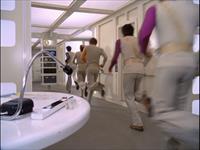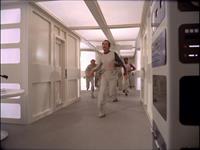 The Jarama desk is not present in most corridor variations in this episode, but appears here with Luciolla desk lamp and Pio Manzu desk container.
Corridor decorations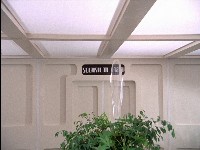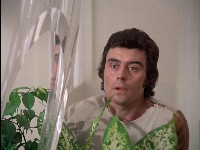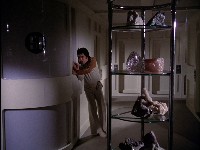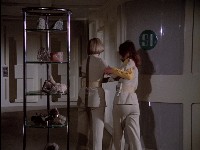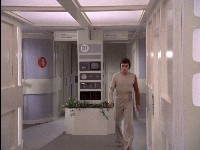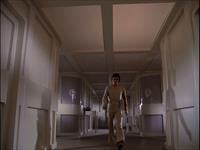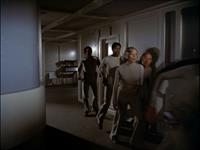 Uniquely in Force of Life, there are decorative features: a plant with glass sculpture, a Z-27 Etagere displaying rocks, a communications post with a planter at the base, a terrarium.