Corridors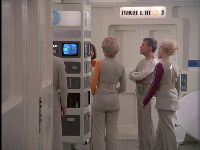 The standard corridors seen in Year 1 and Year 2 were permanent "standing" sets, seen throughout each series.
The Year 1 corridor was 60 feet long. At one end was the Travel Tube Reception, with communications post, wall video phones and usually a desk. Occasionally the double doors would open to another area (such as Hydroponics or a Nuclear Generating Area). Side corridors were usually seen to be dead ends (notably in Force Of Life), although characters often walk down them. In the centre was an intersection, with communications post and double doors each side (although occasionally this was opened out into short side corridors). At the far end were two single doors, and narrow side corridors leading off.
The Year 2 corridor was 84 feet long. At one end were two narrow side corridors, followed by an intersection. This was between a side corridor into Travel Tube Reception, with Command Centre opposite on the main corridor. At the next intersection was a Technical Lab (occasionally opened up into a corridor), opposite another side corridor leading to Medical Centre. At the far end the corridor had a left turn.
While the Year 2 set was connected to other sets (Command Center, Medical Centre, Life Support), the Year 1 set was not. Consequently, the interior plan of rooms did not match the corridor set they were supposedly attached to.
In a few episodes, new corridors were created. In some episodes of Year 2 (Mark Of Archanon, The Bringers Of Wonder part 1), the new corridor was created using the Life Support Set and the existing Medical Centre corridor.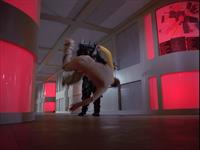 Year 1 corridor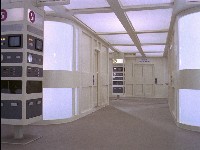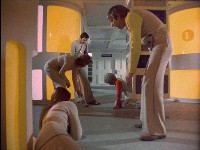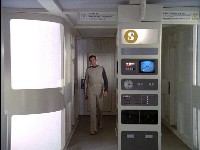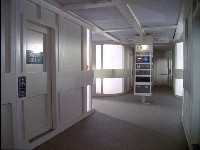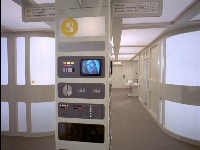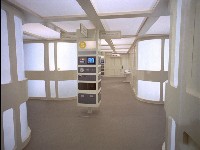 The communications post may be central in the corridor, or offset to the side by varying degrees. Sometimes it is absent. Very rarely, as in Force of Life, there is something decorative: a plant with glass sculpture, or a Z-27 Etagere displaying rocks.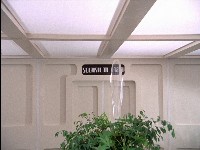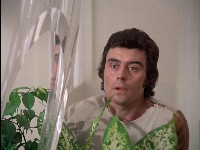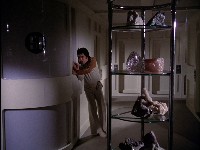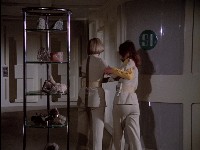 Year 2 corridor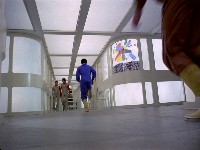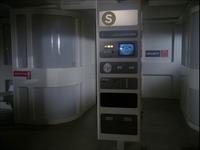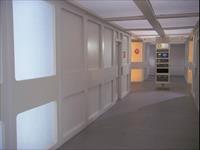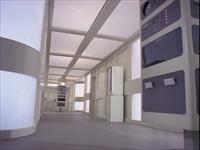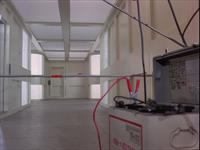 Other corridors