Medical Office
Helena's office appears once in Breakaway. We never see it again- Helena prefers to use a desk in a medical ward. See plan below.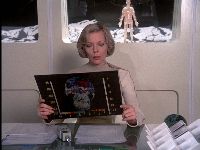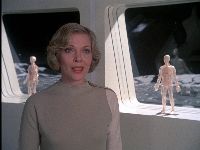 Helena at her desk. There are four windows in a row. On the window shelves, she has two plastic human figures, the Visible Man and Woman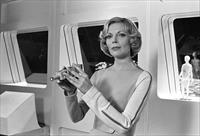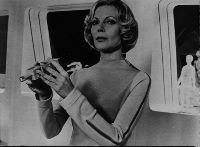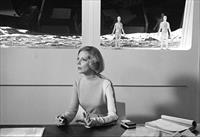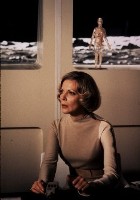 In these publicity photos, the two Visible Man figures are on one window shelf. In the episode, they are separated.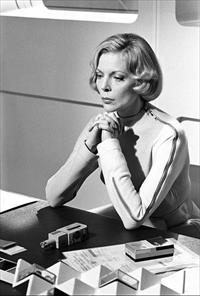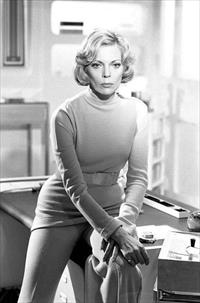 Some publicity photos of Koenig. The microscope has been put into the Etagere, replacing the ball-and-stick model. The computer panels have been moved around compared to the brief view we see in the episode, so the set may have been rebuilt for re-filming.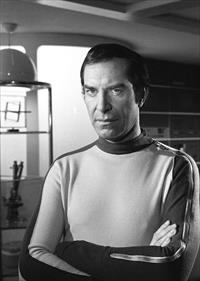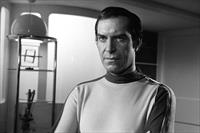 The wall on the right is only seen at the corners- one end in the background of the shot of the lightbox, the other in the publicity shot of Koenig above. It is possible there is a communications post there- we see a bottom corner in the shot of the lightbox. Thanks to Craig Rohloff for wall elevations.
---
---
Copyright Martin Willey