Research
---
This peripheral research outpost is situated some distance from Moonbase Alpha, in order to conduct hazardous experiments. It is only seen in The Exiles.
It was filmed on M stage on 1st March 1976.
Discussion and plan by Craig Rohloff; illustrated in Moonbase Alpha Technical Operations Manual by Chris Thompson (2021); page 57
The buildings are built into a lunar hill, and have their own cross-shaped launch pad. The presence of this launch pad neatly explains the occasional references to launch pads 6 to 10, despite there being only five launch pads around the main base. The other pads may belong to other research stations or other constructions some distance from the main base.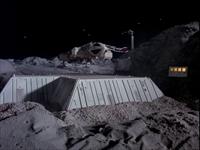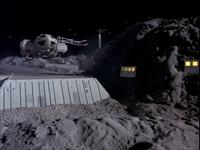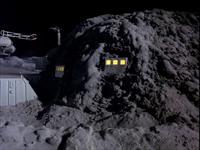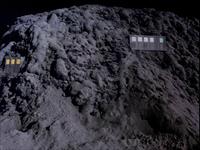 The cross shaped pad. Just beyond the Eagle is a tower with a revolving radar arm on top. The research station is embedded in a lunar hill.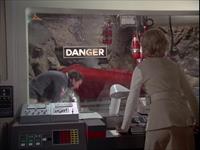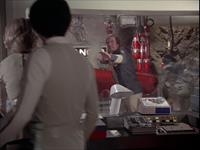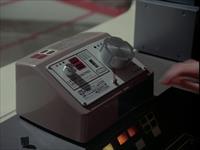 There are two standard Main Mission desks and end units. The laser control and an Eagle remote control are visible.
---
Copyright Martin Willey