---
SpaceCon V was the fifth US Space:1999 convention, held July 30-August 1, 1982 in Springfield, Massachusetts. The guests included Barry Morse and Martin Bower. Martin Bower and Phil Rae brought a number of models, the first and last time so many original models had appeared together in the US. All photos thanks to Phil Cook. See also more photos from David Hirsch.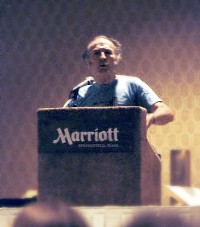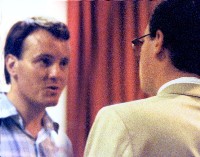 SpaceDock
From Breakaway/ Dragon's Domain. More info here.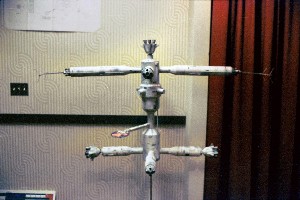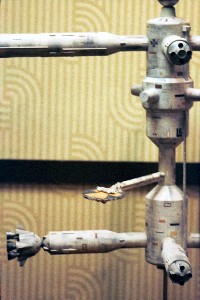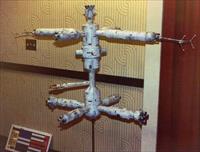 Ultra Probe
From Dragon's Domain. The small 2.5ft/ 84cm long version, and the 48cm long command module. More information here.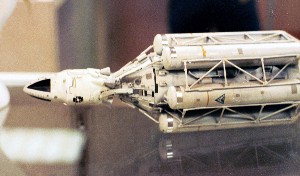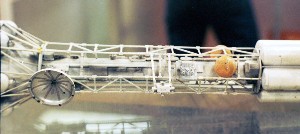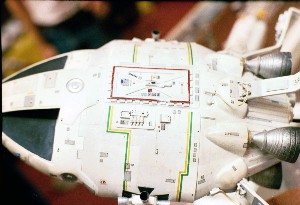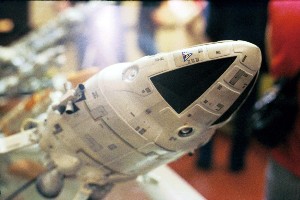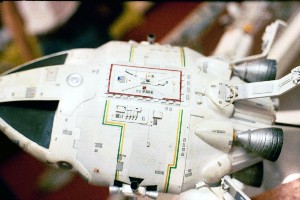 Eagle
Details of various Eagle fittings, including the grab from The Exiles (with capsule), The Metamorph spine booster, small Collision Course mine and grab, and Breakaway nuclear waste canister.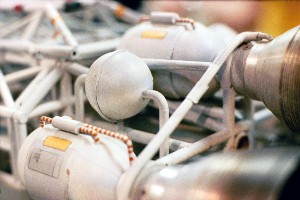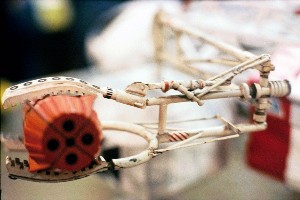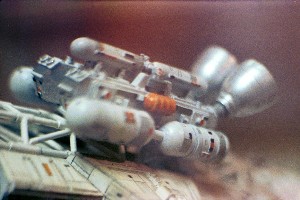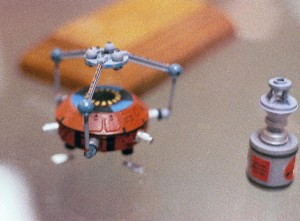 Below: 22-inch replica Eagle built by Tom Hudson, from the Phil Rae blueprints.

Altares
From Into Infinity (the one off TV movie shot between the two series of Space: 1999)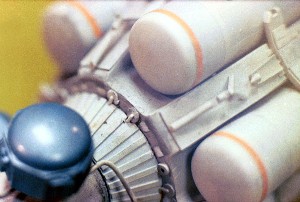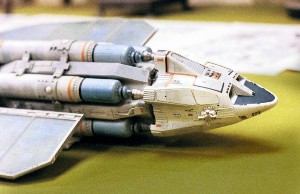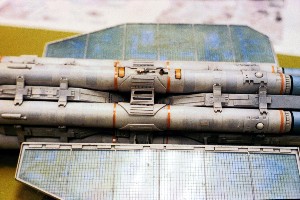 Ariel Probe and Lifeboat
The Ariel Probe from The Last Sunset and Dione's lifeboat from The Last Enemy.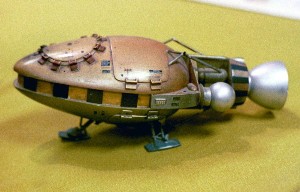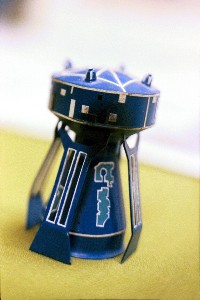 Medical Centre prop panel
A panel seen in Year Two Medical Centre (featured in several episodes, including Mark of Archanon)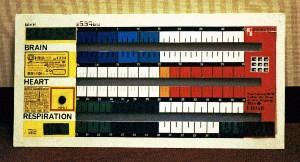 ---
Images thanks to Phil Cook