Breakaway:2019
Bethlehem, Pennsylvania, USA
12-15 September 2019
This convention was a follow-up to Alpha:2017. Guests were Barbara Bain (on her 88th birthday), Nick Tate, Anton Phillips, Suzanne Heimer, Yasuko Nagazumi (her first ever convention appearance), and Christopher Penfold.
By video/Skype conference, there were talks with Brian Johnson, Clifton Jones and head of Round 2, Jamie Hood
Most photos by Yves Lapointe, thanks to Sylvain Labrosse. Other photos by Gordon Moriguchi and David Bolter credited below.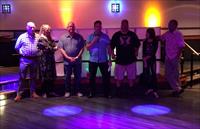 Nick Tate, Suzanne Peterson (Heimer), Gordon Moriguchi, Roy Bjellquist, Todd Morton, Yasuko Nagazumi, Anton Phillips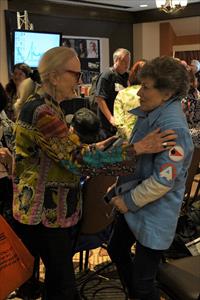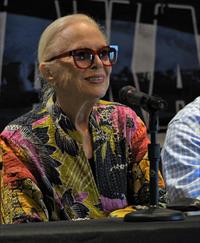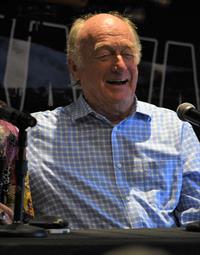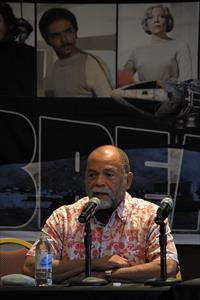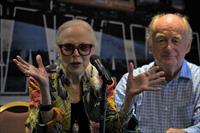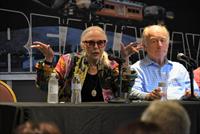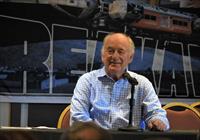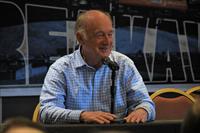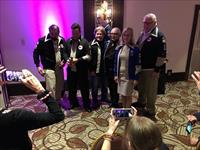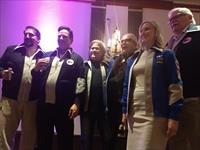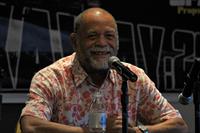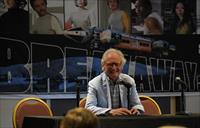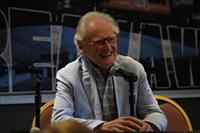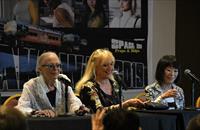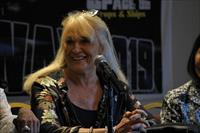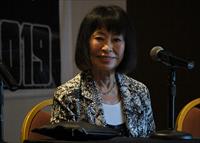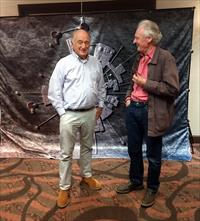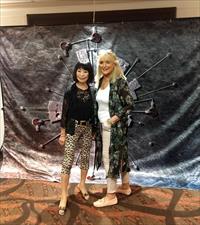 Model room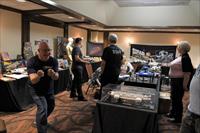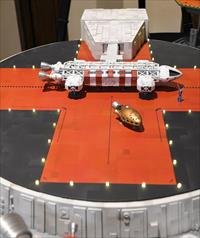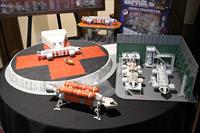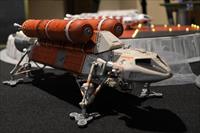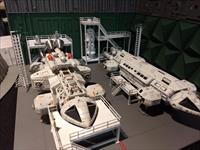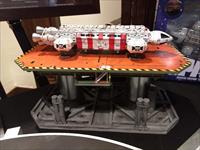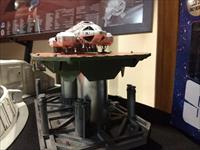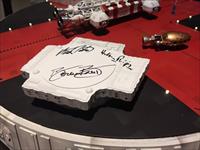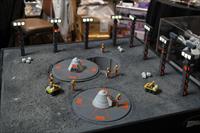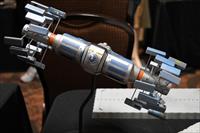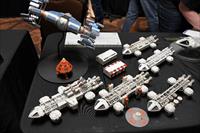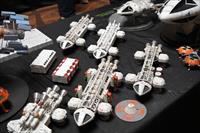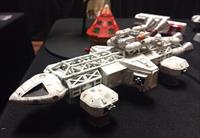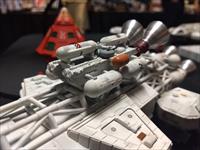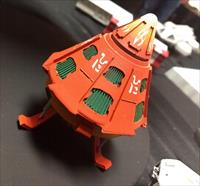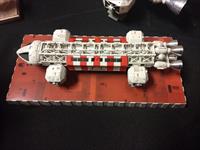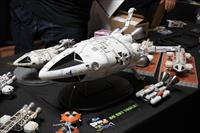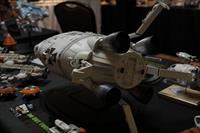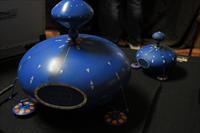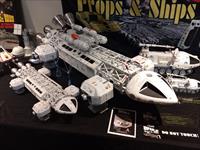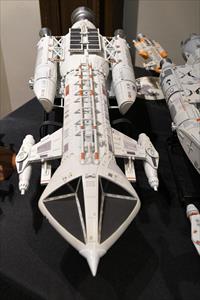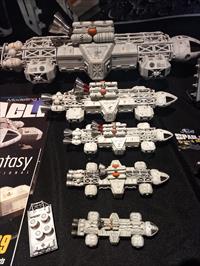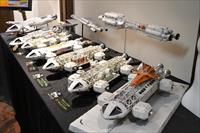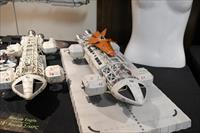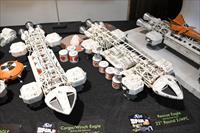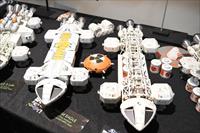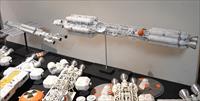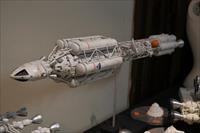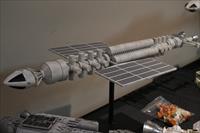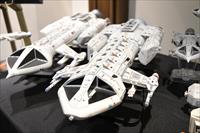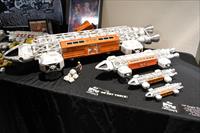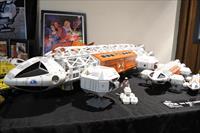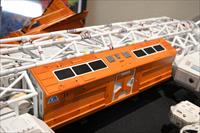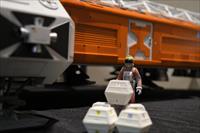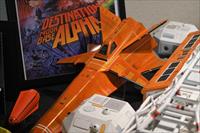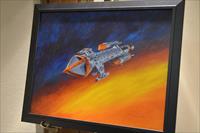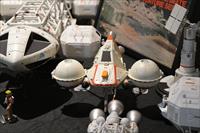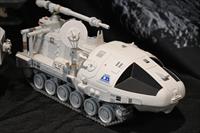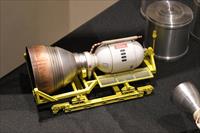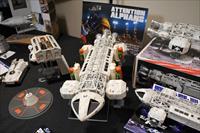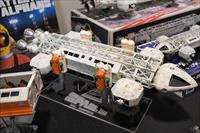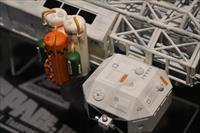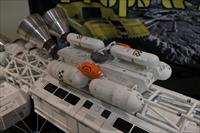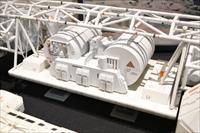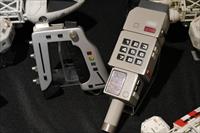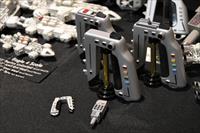 Original "working" commlock (see here) and an original prop stun gun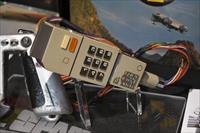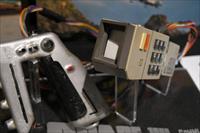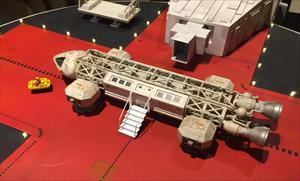 Original 11 inch Eagle. More photos
Below: two new models from Round 2, the 22 inch Eagle 2 and the 14 inch kit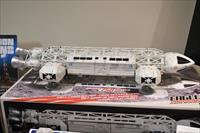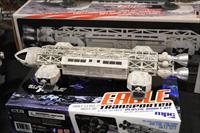 Below: original costumes from the collection of Jim Winch.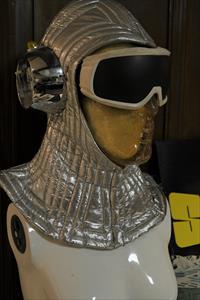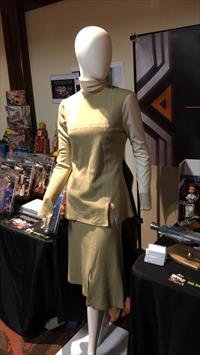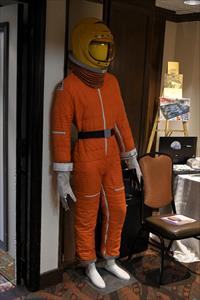 Below: models by Yves and Sylvain for Cosmos 1999 L'Enjeu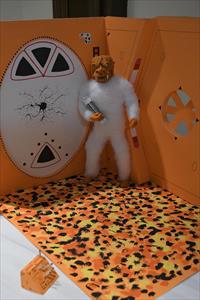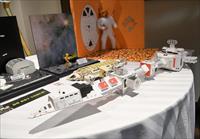 Below: David Bolter has created "year 2" (and year 1) lines for the Palitoy figures, with custom outfits. The card designs are by Ian Nelmes and David Bolter. Photos thanks to David Bolter. For further details, contact David on b9111@yahoo.com