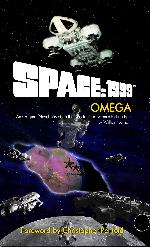 Powys. 27 February 2010
196 pages
Foreword by Christopher Penfold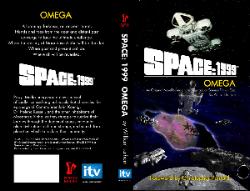 A looming darkness, an ancient threat, friends and foes from the near and distant past converge to face the ultimate challenge.
Where the destiny of Moonbase Alpha will be decided.
Where past and present collide.
Where all will be revealed.
Continuity
Chronology after Year 2, Born for Adversity.
The story Spider's Web in Shepherd Moon is a prequel.
Alpha is the direct sequel
Opens on planet Arkadia (The Testament Of Arkadia), with Anna Davis dead and Luke Ferro being killed.
A Leiran ship arrives with Victor Bergman (see the events of Survival and Spider's Web) and Mike Ryan (resurrected from Black Sun).
The Moon is transported into a void with Arkadia (The Testament Of Arkadia), New Leiram (home of the Leirans from Survival) and Earth (the future Earth from Another Time, Another Place, with the alternative Alphans).
In addition, future Alphans including Koenig and Helena's son, Robert, arrive.
The story concerns a battle between two cosmic intelligences (mysterious unknown forces), Misl (who speaks via Mike Ryan) and Goma (who appears later as Koenig's mother, Dorothy). The intelligences have been manipulating humans, Arkadians and Leirans to activate (or stop the activation) of devices on the three planets, along with another device, the Moon.
Earth Paul Morrow (Another Time, Another Place), Alpha Alan Carter and Maya find the Earth's device.