---
Italy 18 April 2006. 18.49 € each

Box Set released 5 December 2007 with new packaging and menus. 56.99 €

Following on from the Italian DVDs, the four compilation movies were released in Italy. The master tapes were digitally restored and colour corrected via digital intermediates. Original film print dots, scratches, distortions and missing frames were corrected (see screen captures for examples).

The retail version of Alien Attack was packaged in a clear Amaray box which allows you to "see through" the front cover, showing the Robert Baldassari Hawk Mark IX blueprint. It also includes Roberto's Eagle poster.

Menus:

Above: Alien Attack disc art
Below: original and restored frames compared.

Below: screen notice about the change of the name "Captain Duro" ("Yuko" in Italian) to Vader, in Cosmic Princess

Promotional card- one side opens out to create a 3-sided stand.
Released 5 December 2007. 56.99 €
The box set ("All the TV Films") includes all four movies in new packaging. The slipcase cover art reprints Roberto Baldassari's convention programme book cover for the Destination Moonbase Alpha Convention at Pinewood Studios, 2005. The five discs are in a digipak package within the slipcase, with a booklet, "Alpha Fashion" (8 pages, illustrated, text by Anna Franco), and three colour 34cm x 24cm single sided posters (Transporter Eagle on launch pad cut-away, Laboratory Eagle external plans, Hawk external plans; all by Roberto Baldassari).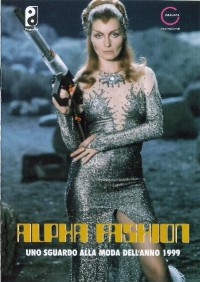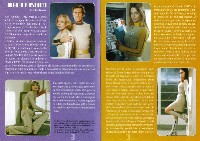 There are 5 DVDs, one for each of the movies as above (although disc labels are completely mixed up), plus a fifth bonus DVD, containing adapted extras from the UK Network DVD set
Roberto also created completely new computer graphics menu sequence.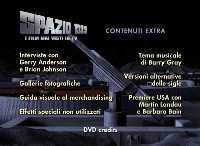 Bonus Disc contents
---