Koenig's red jacket
The colour is an orange-red. An identical reversed copy was made for Seed Of Destruction.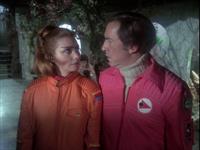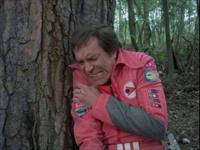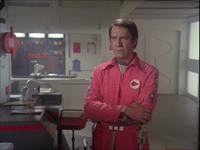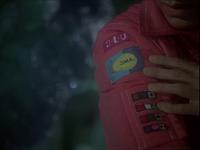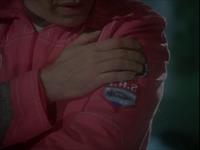 Koenig's black jacket
It's actually a charcoal gray colour. The colour-coded section on the (lower) left sleeve is beige, rather than black (as it wouldn't be visible). The badges are the same as the red jacket (even the pips on the left sleeve). There are large pockets on the front (Koenig often has his hands in them). There is no external belt to attach the commlock, and when zipped up a commlock cannot be worn underneath.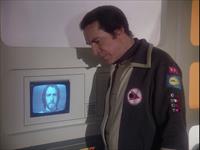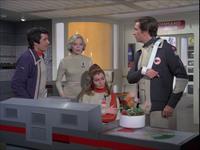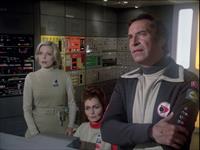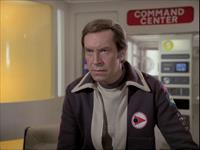 Koenig's gray jacket
This jacket (seen in Matter of Balance and Bringers Of Wonder) is similar to the other navy jacket, but with the triangle symbol slightly lower on the chest and a greyer colour.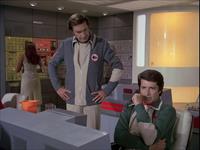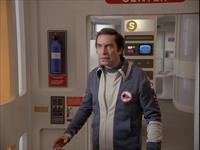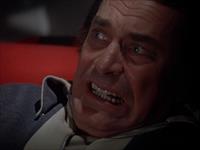 Koenig's gray and navy jackets have press-studs in the lapels, to keep them in place. This scene in Bringers Of Wonder reveals the hidden stud. Thanks to Richard Totis.
Koenig's navy jacket
The badges are exactly the same: triangle on left breast (slightly higher on the chest than the other jackets); starburst and SAT on right sleeve; VJC, AMC and pips on the left sleeve. It first appears in New Adam New Eve (first part), followed by Beta Cloud and most of the last episodes of the series.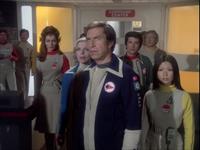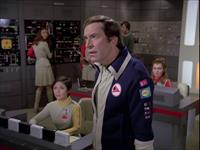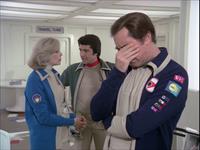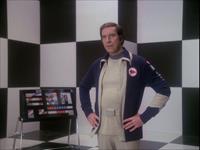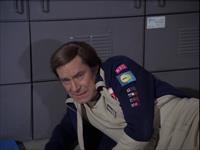 Helena's blue jacket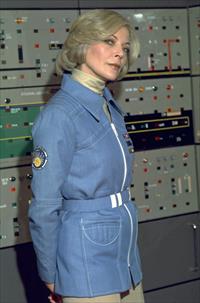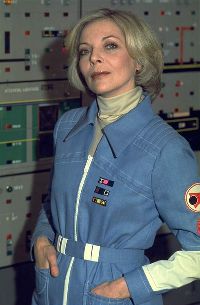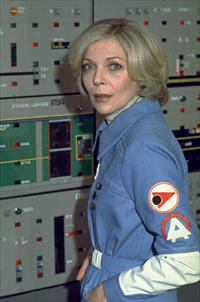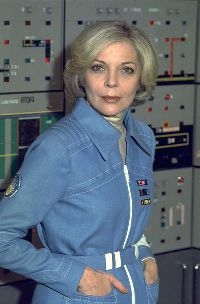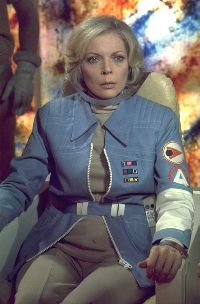 Alan's jacket
This was Bergman's in Dragon's Domain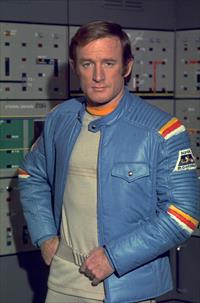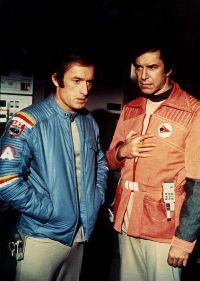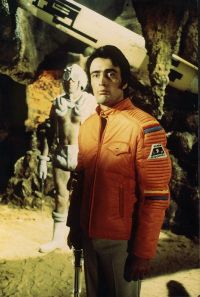 Tony
Initially Tony wears a navy jacket with an "LSRO" insignia. In Brian The Brain he switches to a green jacket with a different insignia- "AM", although the navy jacket is back a few episode such as Catacombs of the Moon. Another green jacket, with "LSRO" like his navy jacket, first appears in The Beta Cloud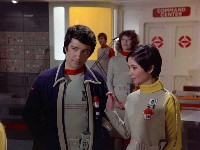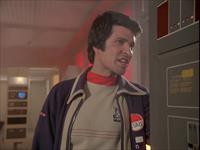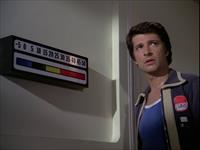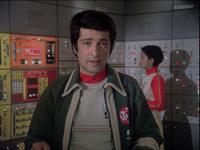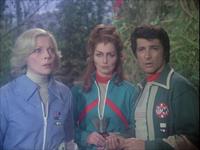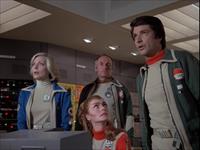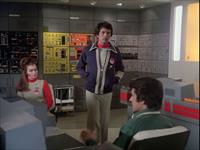 In Brian The Brain, Fraser is wearing Tony's blue jacket.
Maya
Maya rarely wears a jacket. She wears Koenig/Petrov orange "SAT" jacket in One Moment Of Humanity. She then wears a green jacket in All That Glisters,The Rules Of Luton and The Mark Of Archanon. She gets a new, specially made turquoise jacket which she only wears on planet expeditions in New Adam, New Eve and A Matter Of Balance. Both green and turquoise jackets had the "Planispharium" starburst badge on her right shoulder.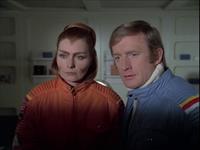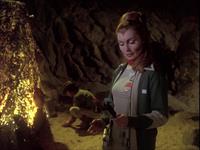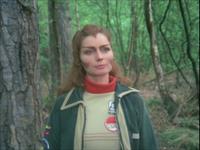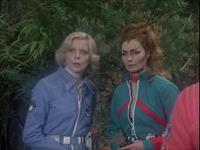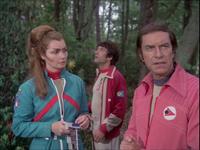 Reilly's jacket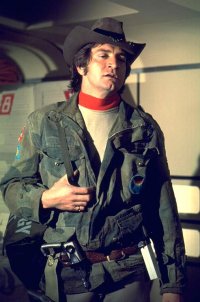 ---
Images copyright ITV Studios Global Entertainment
Page copyright Martin Willey