Special Assignment
Maidenhead, UK
30 September - 1 October 2017
This convention was held in the same hotel as Fanderson's Future Is Fantastic! convention, 2 years previously; Supercelebration would be held in the same hotel in 2019.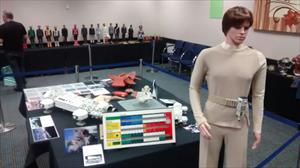 The model room included a variety of original, restored and replica models, props and puppets.
The moonbase uniform is Dr Ben Vincent's tunic with Tony Verdeschi trousers.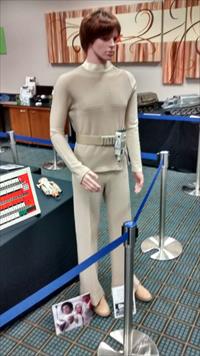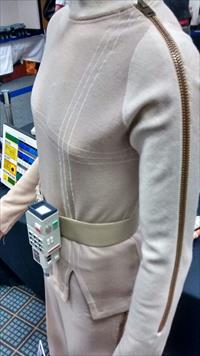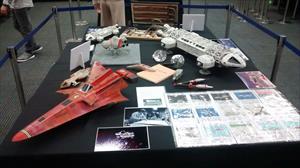 The original models from Space: 1999 include the first 44 inch Eagle model and the 22 inch Eagle. There is the Collision Course mine, the small War Games Hawk, the Bringers Of Wonder pilot ship and the Immunity Syndrome glider (with the original SFX storyboard).
Props include an original commlock, Breakaway radiation counter, Helena's laser scalpels, Maya's scanners, the Alpha/Darian/Sunim scanner gun and the working Medical panel.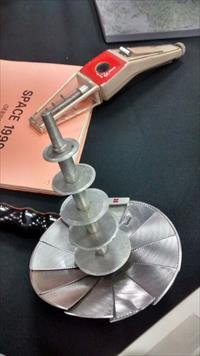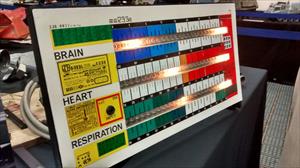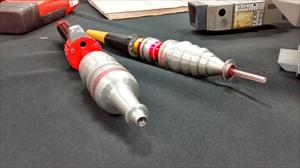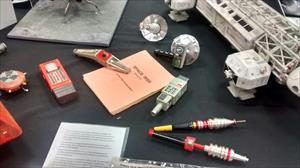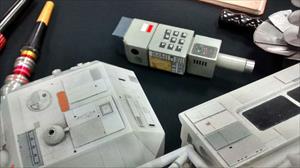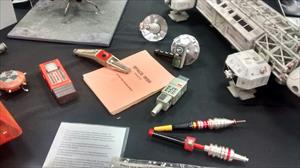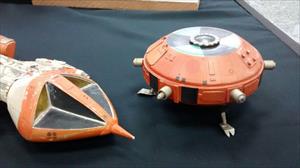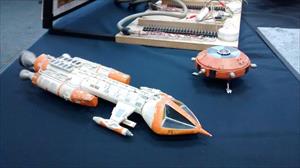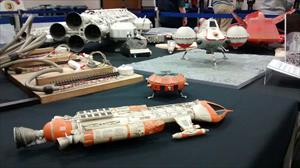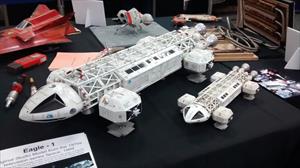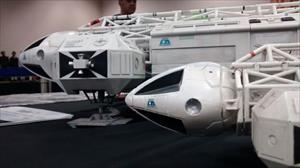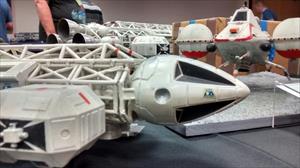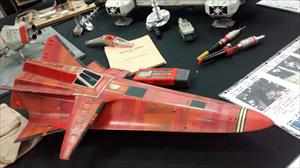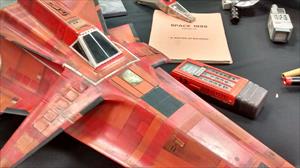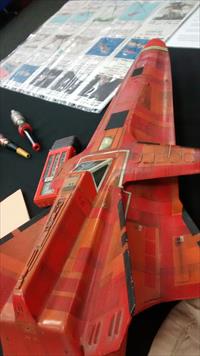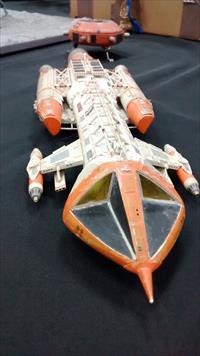 Replicas built by Chris Potter.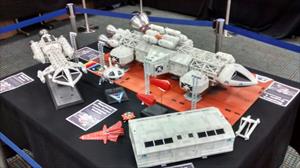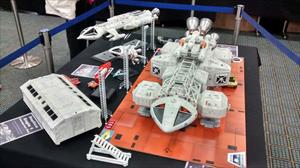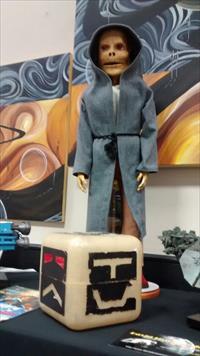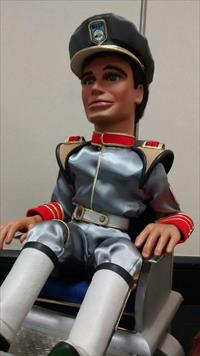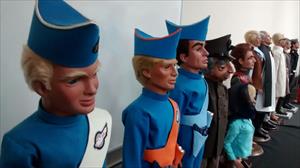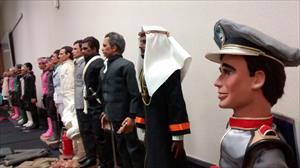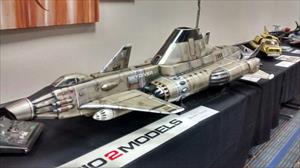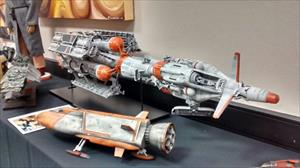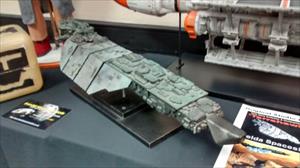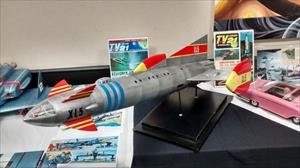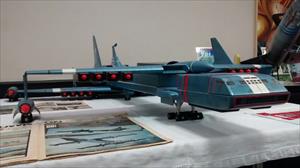 ---
Photos thanks to Simon Rhodes.