Supercelebration
Maidenhead, UK
20-22 September 2019
This convention was held in the same hotel as Fanderson's Future Is Fantastic! convention in 2015, and Supercelebration in 2019. There were over 25 guests from various productions; from Space: 1999 there was Brian Johnson, and Susan Jameson (guest star in Dragon's Domain. Two invited guests who couldn't attend were Laraine Humphrys and stuntman Paul Weston.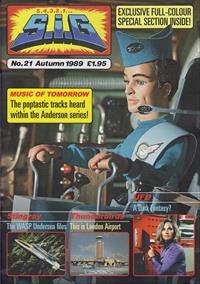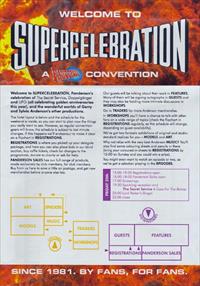 The convention booklet was apparently an old issue of the 1980s fan magazine SIG- but despite the Autumn 1989 cover date, it was a new edition with new articles. Even the interior was a convincing facsimile of the typewritten text and pasted layout. Most of the pages discuss how SIG introduced fans to Gerry Anderson productions.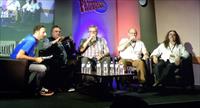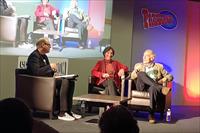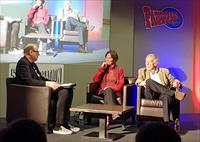 A special effects panel with Brian Johnson is with Steve Begg, Mark Woollard and Dominic Lavery. Ian Fryer interviews actors Susan Jameson and Michael Jayston. They appeared together in the episode of UFO "The Sound Of Silence", and both have done many Dr Who audio dramas for Big Finish. Susan remembered being welcomed to the set by Martin Landau and Barbara Bain, but she only had one brief scene with Landau. She fondly recalled director Charles Crichton, who had a "bollocking board" mounted by the camera. Any actor who messed up their lines, or a crew member makes a mistake, their name was written on the board.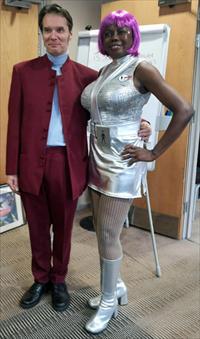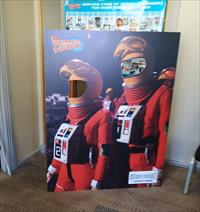 Jonathan and Claudine in the best costumes of the convention, and a full sized photo cutout for those who aren't brave enough to dress up.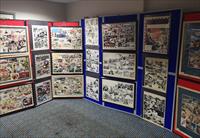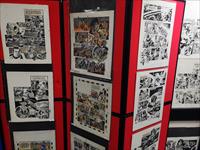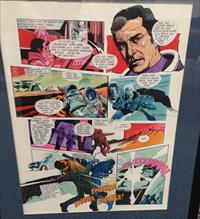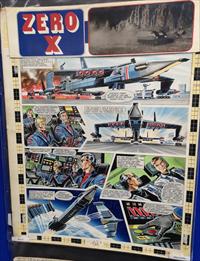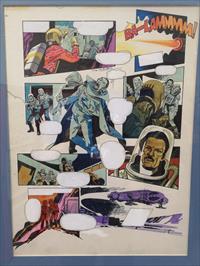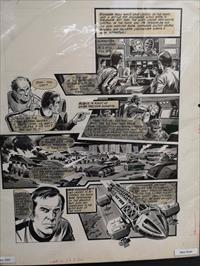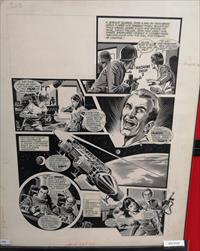 Art room, mostly featuring comic art including the Look-In strips by Mike Noble and John Burns. It also included production art by Mike Trim.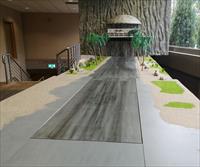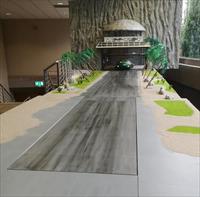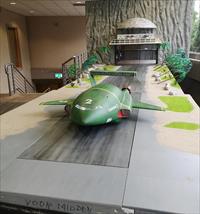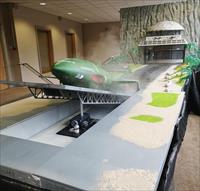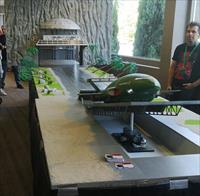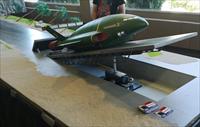 By the main hall, an enormous Thunderbird 2 display by Dutch modelmaker Ben Westenend (BensModelWorld). The hangar doors slide open, the palm tress move, the Thunderbird rolls out to the launch platform, and is raised up. With lights and even smoke, this is an amazing display.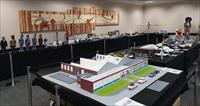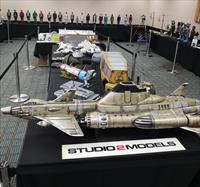 Views of the main model room. Models and puppets on all four walls, plus the central tables.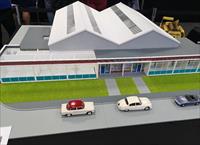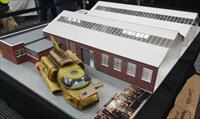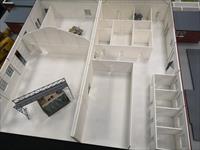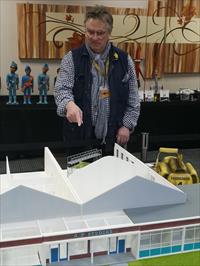 Simon Atkinson made this model of AP Film Studios, on Stirling Road on the Slough Trading Estate. Gerry and Sylvia Anderson moved into these factory unit in 1962 to start filming Stingray. They used these studio buildings up to UFO (SFX shooting only), in 1970. Gerry and Sylvia had offices in the front left. The building was demolished in 2016. Brian Johnson points at the film stages.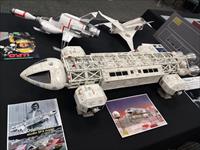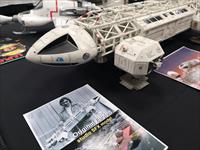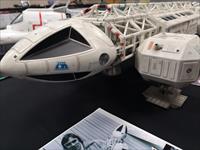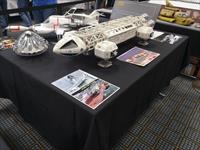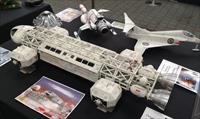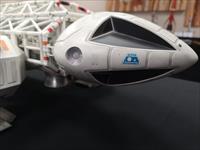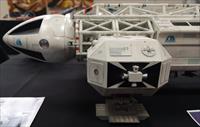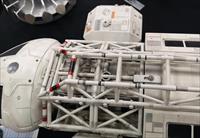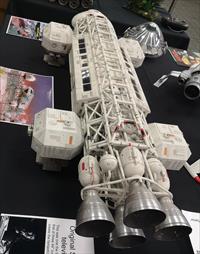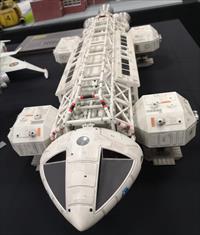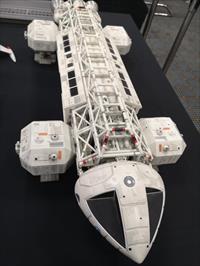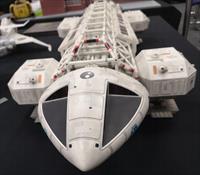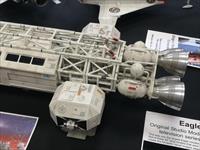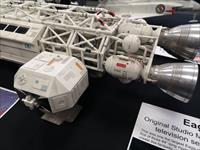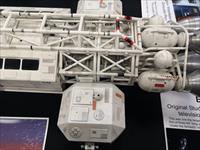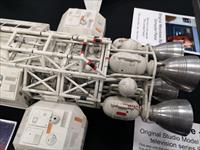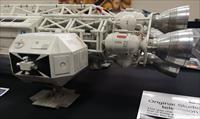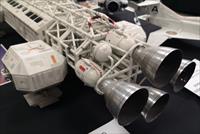 Original 44 inch Eagle, owned by David Sisson. The original computer panel with flashing lights.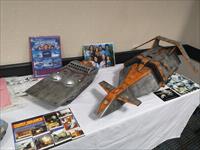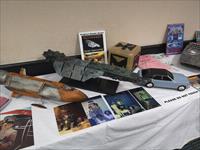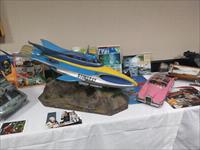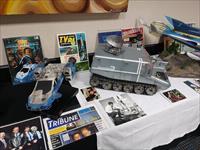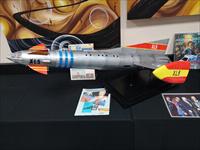 Replica models by David Sisson, and an original Terrahawks model.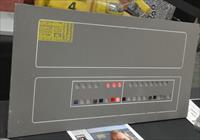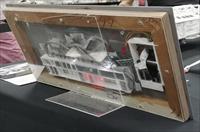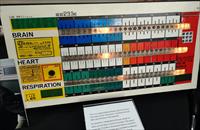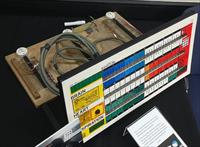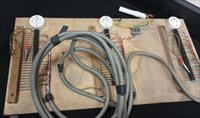 Original Moonbase Alpha computer panels, with working lights. The medical computer panel still has the original mechanism- running a clip over the wires makes the lights in each row move up and down. Year 1 computer panel, Medical computer panel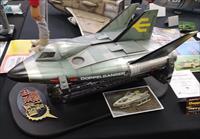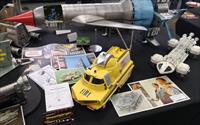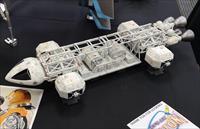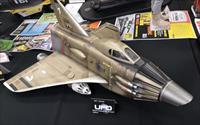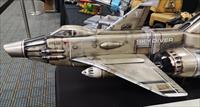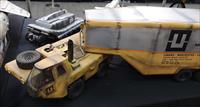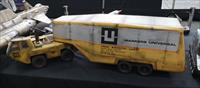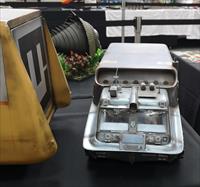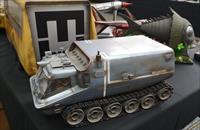 Models by Mamas Pitsillis ("Studio 2 models") and Richard Ashton ("It's An Ashton"). The "Markers Universal" truck and Shado mobile (both by Mamas) are remote controlled, and drove round the model room several times.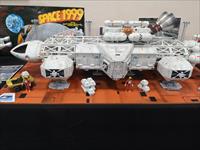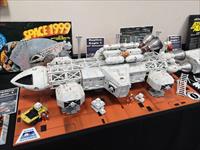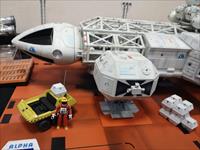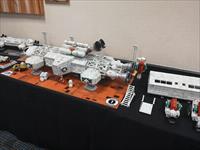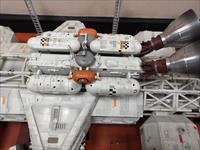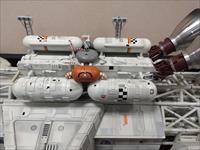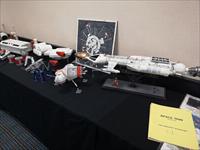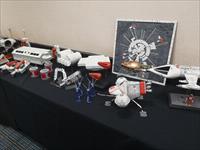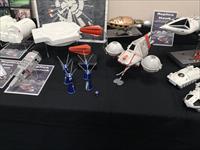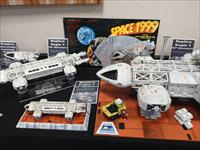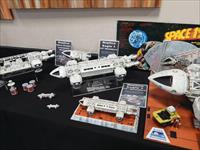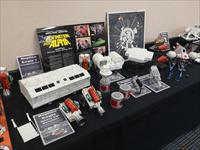 Models by Chris Potter, including his 44 inch Eagle.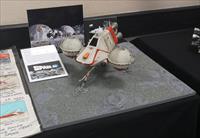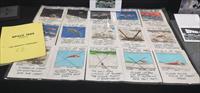 Original Bringers of Wonder pilot ship and Immunity Syndrome SFX storyboard, from Simon Rhodes.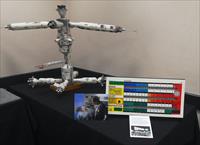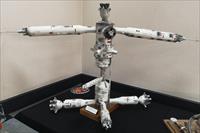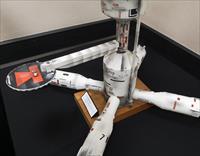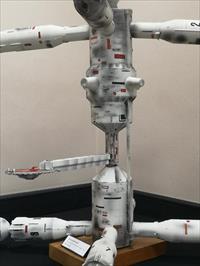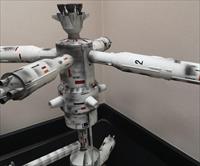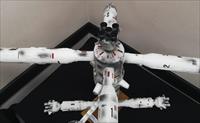 Space Dock replica by Kevin Goldsmith (Original).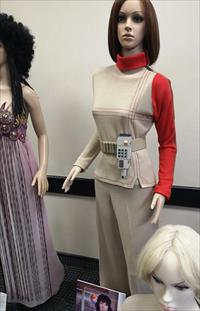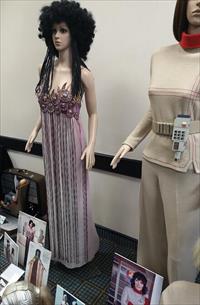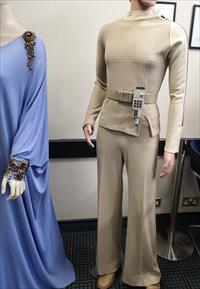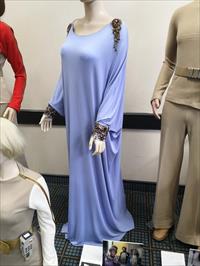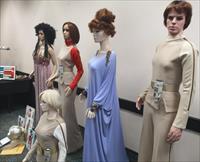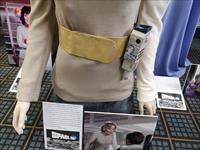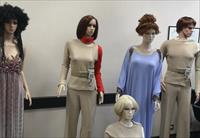 Original costumes, owned by Simon Rhodes, including the Maurna/Yesta dress, Kate Bullen's Main Mission top, the Varda dress, Ben Vincent's top (with Tony Anholt's trousers), and the first public display of Helena's Year 1 belt.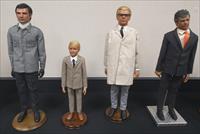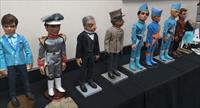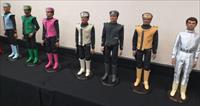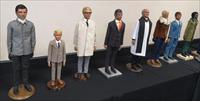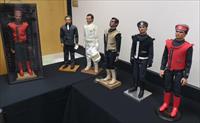 Original puppets, some with restored bodies and clothes.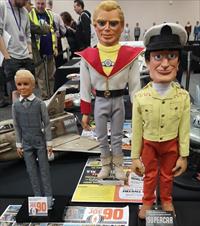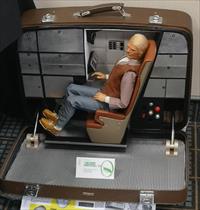 Replica puppets made by Vaughan Harriott