FRANCE

The French Canadian dubbed episodes were shown, titled "Cosmos: 1999" (see below for more details). From December 1975 the government owned channel TF1 showed 13 episodes until April 1976, An additional episode appeared in June 1976, and a new run of the remaining episodes began at the end of 1976 and into 1977. The series was reportedly the most requested on the weekly repeat programme A la Carte. The episode Missing Link was not shown in this original run, as the nightmare scenes were judged too frightening. Year Two was not shown.
In the summer of 1980, TF1's Temps X science fiction programme was a year old and began a repeat run of Cosmos 1999, this time including Missing Link. The 2015 book, Nos Annees Temps X by Jérôme Wybon and Jean-Marc Lainé (Huginn Muninn) covers the history of Temps X and includes Space: 1999.
A second repeat run followed on the channel Antenne 2.
In August 1987 the private station La Cinq began to show the episodes every weekday, then showing for the first time in France Year Two on Saturdays. In 1989 it again showed the episodes one every day at 11.35 am.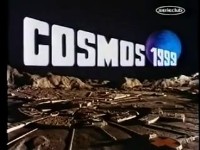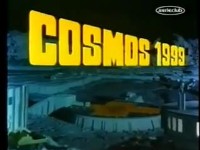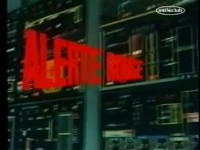 On September 13, 1999, the channel Série Club had a special La Nuit Special Cosmos 1999 (Space: 1999 Night) including a documentary on the series with a Martin Landau interview
Merchandising was minimal:
The fan club Cosmos 1999 published four quarterly newsletters between 1990 and 1999, and ran four conventions. In 2000 it was renamed Destination Alpha; it closed in 2002.
Website: Destination Alpha
See the Canadian guide for dubbing cast and translation notes.