---
---
EVA packs are seen in Space Brain & The Exiles (no back packs are necessary). The packs in The Exiles do not have the central black cylinder seen in Space Brain, and some of the labelling has gone (the lower red label is only on the left jet, instead of both). The packs are also seen in the Equipment Room in A Matter Of Balance.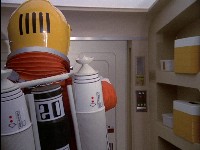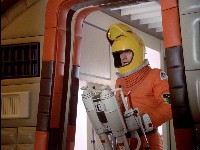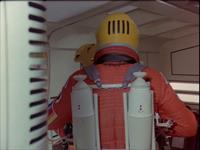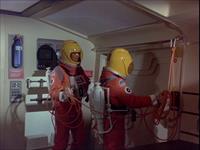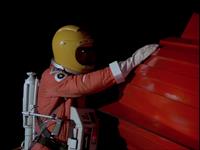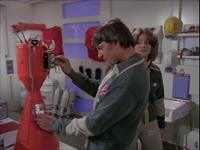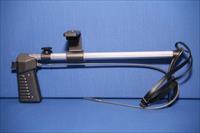 The arm handles are a pistol grip/shoulder stock combination to steady a stills camera.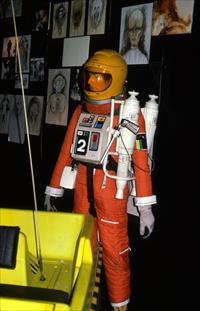 The prop, with new labels, appeared in the Space City exhibition from 1977-1980.
---
Copyright Martin Willey