Laser/ Nuclear Controls
These are nuclear and laser controls featured in Space Brain and The Exiles which also appear in other episodes.
Nuclear Detonator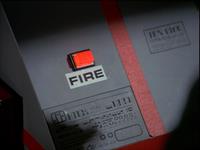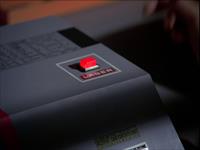 The Beta Cloud: the same control fires the laser canon (the labels say "LASER" and "FIRE").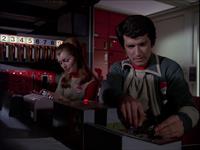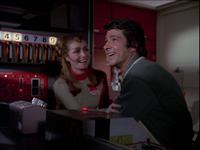 The Beta Cloud in Weapons Section. It is between the laser control from The Exiles (see below) and the Eagle remote control (operated by Tony in this shot). The back of the control shows a radiation warning symbol.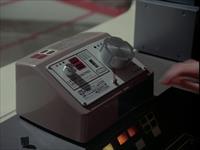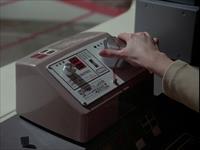 The Exiles: the laser control in the Research station.
Laser trigger
---
Copyright Martin Willey