---
---
Poses in Main Mission. These were shot during the filming of Black Sun by photographer Curt Gunther (famous for being the official photographer on the Beatles 1964 tour of America).
On the balcony, from left: Loftus Burton, Chai Lee, Andy Dempsey, Suzanne Roquette as Tanya, David Robb, Marc Zuber
In front of computer, from left: Barry Morse as Victor Bergman (who is always sitting), Nick Tate as Alan Carter, Barbara Bain as Helena Russell, Martin Landau as John Koenig, Prentis Hancock as Paul Morrow (sitting in the tall shots), Zienia Merton as Sandra, Clifton Jones as Kano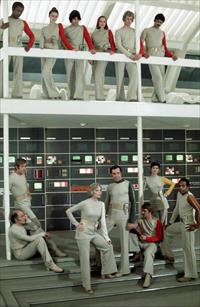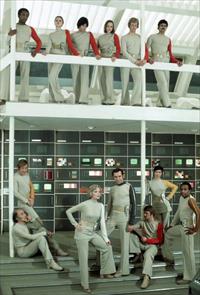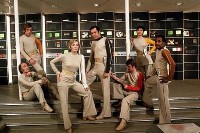 Just the principal cast.
All in front of computer.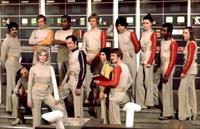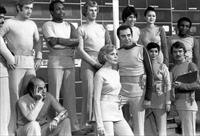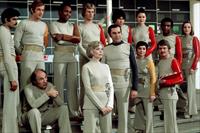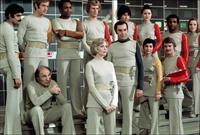 Koenig and Helena on their own.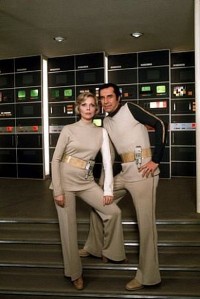 ---
Photos copyright ITV Studios Global Entertainment