By Marcus Lindroos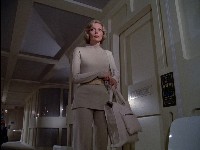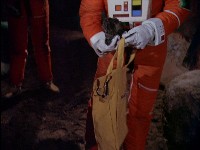 Equipment bags are cloth bags provided to carry and restrain loose equipment. They are seen in Black Sun and End of Eternity, among other episodes. Helena has a beige bag whereas Sandra's and Bergman's bags are yellow. The fabric is apparently vacuum and radiation resistant as Bergman carries a similar bag during his spacewalk in End of Eternity.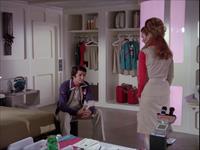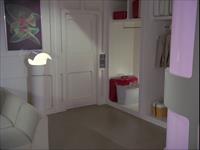 Red and brown suitcases in living quarters, from Catacombs of the Moon and Seed of Destruction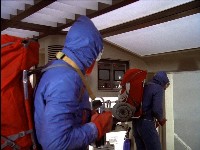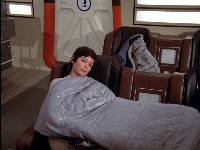 Red backpack and sleeping bag, from Death's Other Dominion. Also seen in The Testament of Arkadia. The sleeping bags are used in The Full Circle.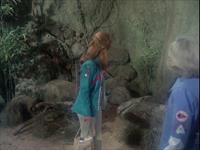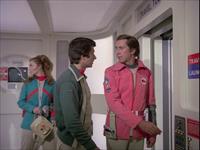 Maya's equipment handbag, from New Adam New Eve and A Matter of Balance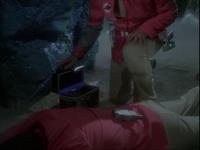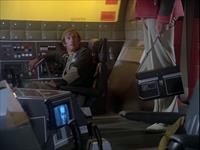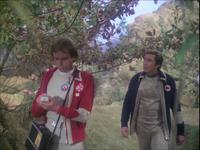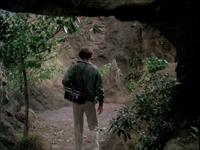 Black case (The Immunity Syndrome), used for storing soil samples (Seed of Destruction) or biological specimen (A Matter of Balance). The same case (with different decals) also appears in Devil's Planet.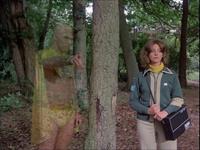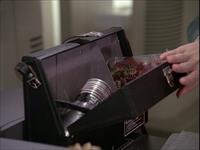 A black case carried by Shermeen in A Matter Of Balance. Similar to the above case, but it is slimmer and opens at the top.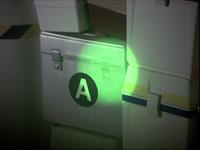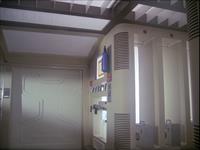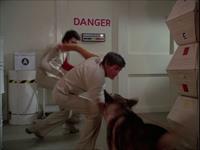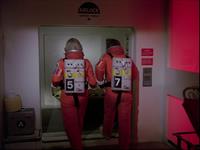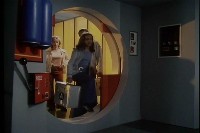 White "A" bags from Eagle passenger pod, All That Glisters and Seed of Destruction, and in the explosives room in Catacombs Of The Moon. The name "Tom Bowen" is visible in the Glisters close-up. These were first seen in Into Infinity; Tom Bowen was the Brian Blessed character. These cases are LP record cases. In the 1970s most of these were black vinyl, so it is possible they were painted silver for the show.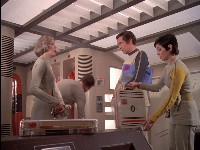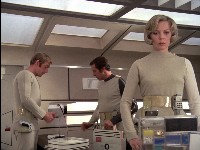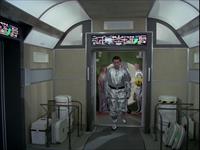 Sandra's case in Matter Of Life and Death is decorated with red and black lines; Koenig has the same case in Another Time, Another Place. These bags are often seen in travel tubes and on the shelves in living quarters.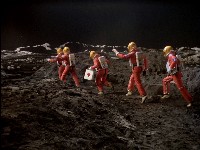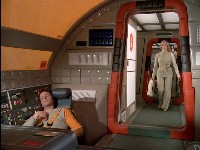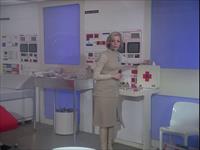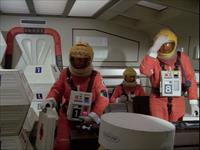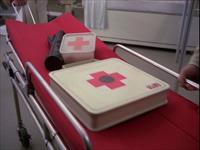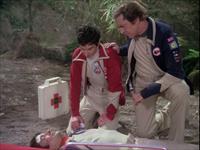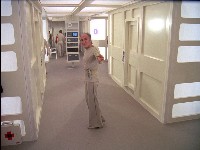 The "Red cross" case seen in Matter Of Life and Death, Ring Around The Moon and The Immunity Syndrome; it seems to be the same design as the case above. On one side, in the centre of the cross, is a sunken handle. This is a tape transport case, with a winding spool.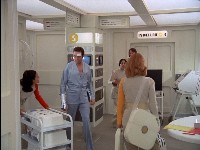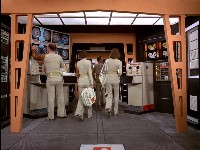 Another type of film/tape case, with a handle in one corner (believed to be Ampex, although Scotch did similar models). One is dropped in a corridor in Guardian Of Piri. They sometimes have a shoulder strap. The yellow central spool hub with winding handle is clearly visible. The size corresponds closely to the 9 track 1/2 inch magnetic tape reels used for computer backups, common from the 1960s until the 1990s (the last 9 track 1/2 tape was produced in 2001; smaller cartridge formats have become more popular). Prop photos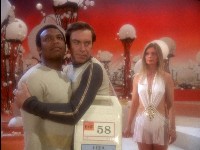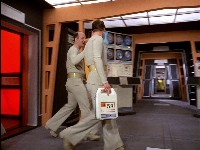 Koenig's case in Guardian Of Piri is a little different design, and reappears in Dragon's Domain. A surviving prop of this design is expanded polystyrene; it may be a swimming pool float.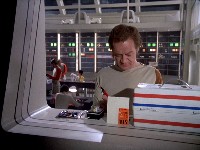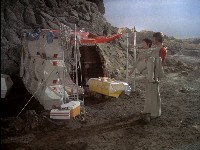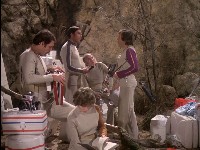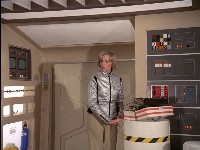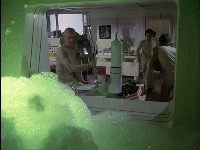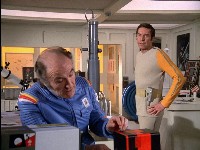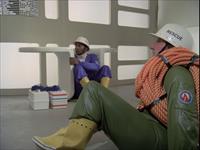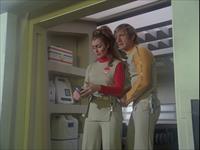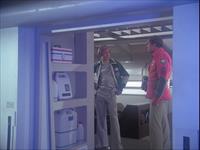 Various boxes are stored by the Eagle doors, as in this shot from A B Chrysalis (exactly the same boxes are in Seed Of Destruction). On the top shelf is Helena's water testing kit from Matter Of Life And Death. The second shelf contains a pack with a green "5". This 14" x 11.5" x 2.75" box is actually a polystyrene swimming float decorated with Letraset- the original prop sold for $415 in 2009.
Copyright Martin Willey. Thanks to Marcus Lindroos.