Hexagonal boxes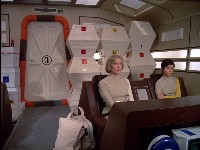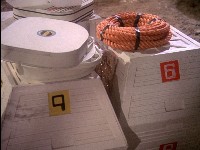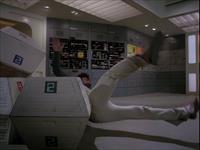 The most distinctive storage were the hexagonal boxes, first seen in Black Sun and featured prominently in The Last Sunset, The Testament Of Arkadia, All That Glisters, The Mark Of Archanon, The Seance Spectre, The Immunity Syndrome.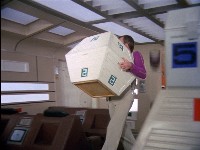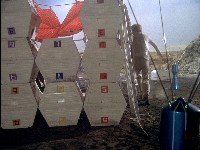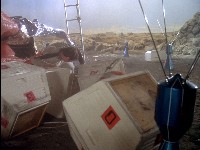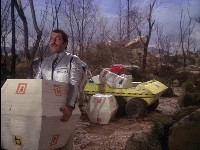 The boxes were 61cm square (with a 40cm square base), and were constructed with moulded plastic over a wooden frame (wooden bases were sometimes visible in the series). The props could not be opened- a special one was made for The Testament Of Arkadia with a lid.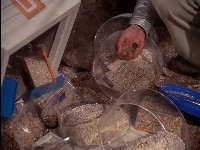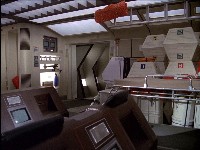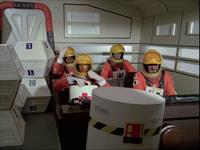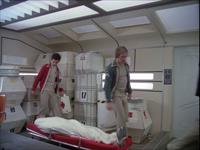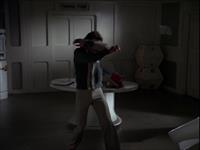 Other boxes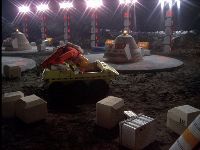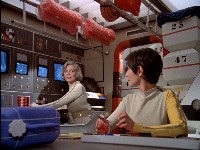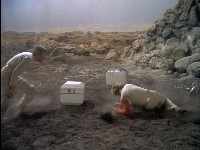 In Breakaway there are various boxes with octagonal profiles. Regular plastic crates are visible (and used throughout the series). The yellow bins by the laser barriers are grit (rock-salt) storage bins, commonly found on UK streets (usually in the same yellow colour) to salt roads against winter ice. All three types of boxes also appear in The Last Sunset (the grit bin is seen from behind in the Eagle, and in Paul's shack it is the table).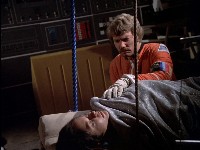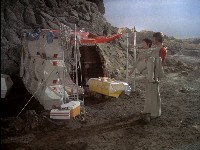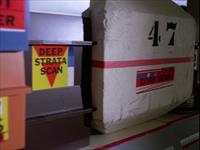 A very battered one is seen in the survey equipment room in The Taybor. This box "47" may be the one behind Sandra in the Eagle passenger module in The Last Sunset.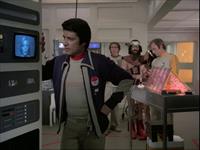 "Deep Strata Scan" from the above scene in The Taybor is under the Power Unit table in Techlab 3 in The Mark of Archanon
The Thermal Spec/ Short Field box appears in The Taybor and The A B Chrysalis, and has a new sticker "Danger - Explosives" in Catacombs Of The Moon.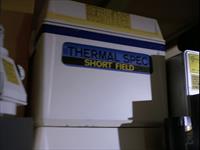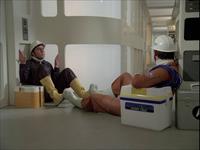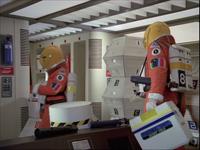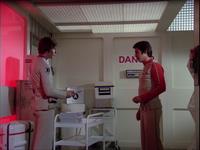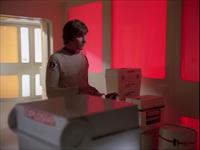 In the Explosives Storeroom in Catacombs Of The Moon, we see various types of boxes, including hexagonal boxes, crates and barrels.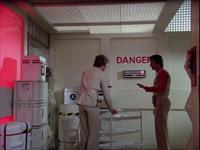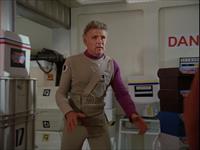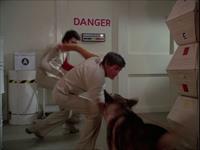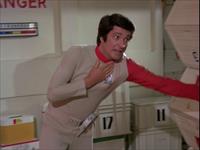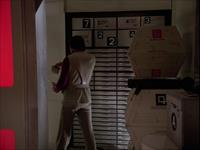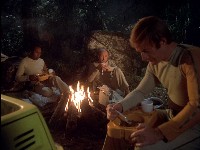 The yellow trays (Hampa-Pak picnic tray sets) usually appeared in the shelves of the Eagle Passenger Module, and was used for its intended purpose in The Full Circle. It also appears elsewhere in Alpha. More information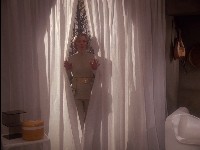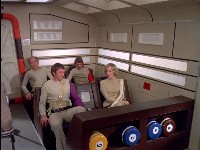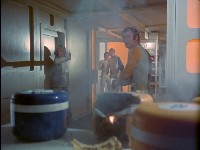 Blue, yellow or brown cylindrical containers usually appeared in the Eagle passenger module (Black Sun, Missing Link, Guardian of Piri, Mission of the Darians, The Testament of Arkadia) or the year 1 living quarters (Breakaway, Force Of Life). Helena blasts one container in Alpha Child (note white tape holding lid in place!) They are actually 1970s Gustavsberg covered salad bowls designed by Carl-Eric Juhlin, with circular number stickers on top, so they presumably contain ambient space food. The salad bowl has a diameter of 22cm and its height is about 18.7cm. Thanks to Marcus Lindroos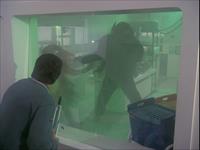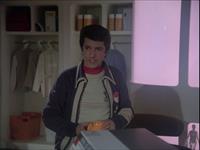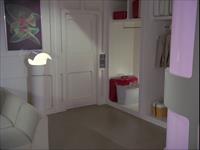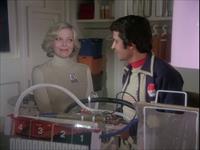 In Hydroponics Experimental and living quarter cupboards, we often see stackable crates in different colours.