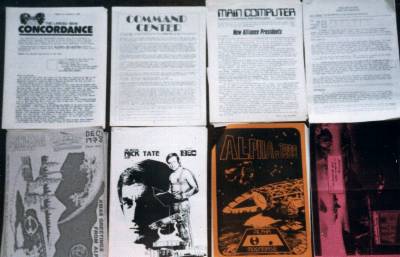 Landau-Bain Fan Association, Main Mission Alpha, International Space: 1999 Alliance, SPACE,
Geoff Wright's Mini-Mag, Nick Tate club, Omicorn, PHY (German Moonbase Alpha club)
There are a huge amount of fan fiction, newsletters, fanzines and other fan publishing. These pages are just a small sample!
---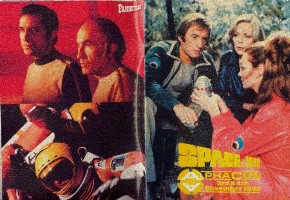 UK: Fanderson (Alphacon convention) 1990. Convention package; separately £2.
24 page A5 guide to series written by Chris Bentley & Roger Rice. Colour cover (features Alan, Helena & Maya in Immunity Syndrome), with 6 high quality colour & 33 rather poor black & white photos. Intelligent text covers pre-production of both series, brief summaries and observations on eight episodes each of Year One and Two, cast and credit summary, plus a tribute to fan Neil Swain and discussion of "The Day After Tomorrow".
---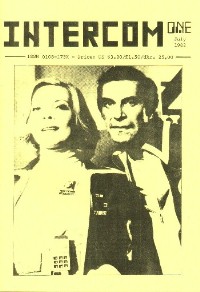 UK & Denmark: Fanderson 1982 £1.50
(also through International Space 1999 Alliance in US, $3)
68 page fanzine produced by Danish fans (Lis Therkildsen, Carsten Andresen, Steen Pedersen), publication delayed by the death of one of it's authors (Andresen). Highly regarded by fans, & especially notable for Andresen's authoritative Byrne interview. Perhaps the best early example of fan publishing.
Includes 33 poor quality b/w shots of series, plus 19 b/w shots from Blackpool exhibition.
Contents:
---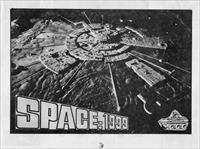 Produced by the International Space 1999 Alliance, this calendar has black and white photos of the series. More
---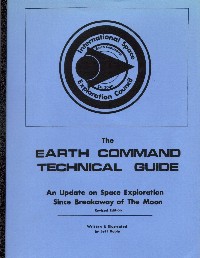 USA: 1988
62 page A4 fanzine written & illustrated by Jeff Ruble, subtitled "An Update on Space Exploration Since Breakaway of The Moon". Card covers and well-printed pages. An imaginative account of what happened to Earth-based space exploration after the Moon had left, in the style of Starlog's "Moonbase Alpha Technical Notebook". The ingenious and well-drawn designs include updated commlocks, stun guns, uniforms and Eagles, plus a Mars Station Delta and the Dove shuttle. The space mission accounts and timeline are also clever extrapolation from the series.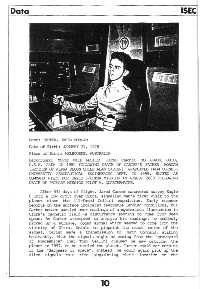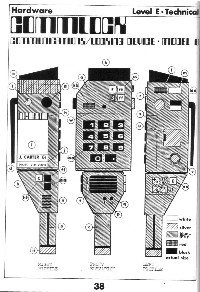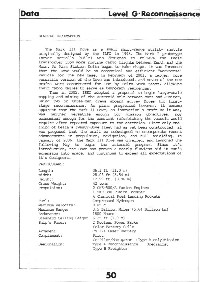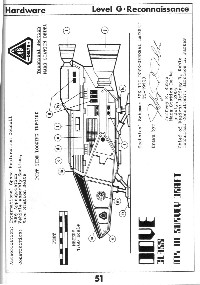 In 2018, Ruble released an updated version, via the internet digital commerce site payhip. It is now a 124 page PDF/mobi file, with colour plans, art and photos. (Thanks to Wes Carr)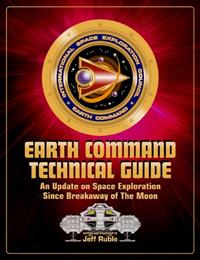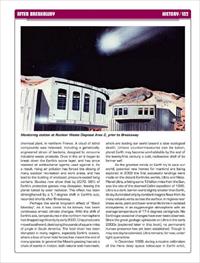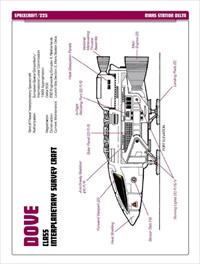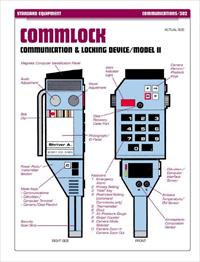 ---
USA: Sets 1,2 & 3 1987 & 1991-92, set 4 1990, set 5 1991. New sets were preparation in 1999.
Each $25 (volume 3 $30).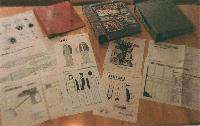 Extending the Starlog "Moonbase Alpha Technical Notebook" with revised and additional blueprints and sections. Loose-leaf A4 sheets, some fold out sheets. Quality and accuracy was good and on later sets was excellent. The sets included room plans of Alphan rooms, props and costumes, spacecraft drawings and accounts of alien encounters, either derived from the episodes or from original designs. From set 4 the prints included "records lab reports" profiling alien contacts, and from set 5 "synopses linear notes" making observations and spotting errors in the episodes. Thorough, absorbing in it's attention to detail, the blueprints achieve the status of a definitive guide that the professional "Technical Notebook" fell short of.
In 2014, updated blueprints were published as Moonbase Alpha Reference Guide CD-ROM.
Contents include:
| | |
| --- | --- |
| set 1: | Main Mission, 5 separate medical units, Generating area 3, Year 1 living units, Recreation area, Nuclear Waste domes and Area 2 site plan, moonbuggy, moonbase door control panel |
| set 2: | Costumes & badges, Ultra Probe, Centuri Spacedock, Reentry Glider, Swift |
| set 3: | Eagle & pods, interior and exterior views |
| set 4: | Medical rooms including manufacturing dome, Hydroponics, launch pad rooms, Eagle utility pod, Falcon spaceship, records lab reports, series 5000 alien encounters |
| set 5: | Main Mission, technical labs, various hand props including limpet transmitter & laser rifle, the Venus space station, the Kaldorian ship, "synopses linear notes". |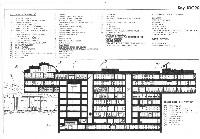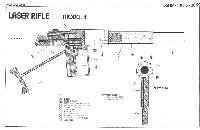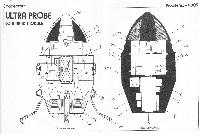 ---
Italy/Internet 1996, 1999
The Ultimate Eagle blueprints (1996) are four sheets showing exteriors and cross sections of interiors. Superbly drawn.
The Ultimate Eagle Poster (May 1999) is a stunning full colour technical cutaway of an Eagle, 36 x 32 inches on heavy gloss paper.
---
US/Internet 2008-2009 $6.99 each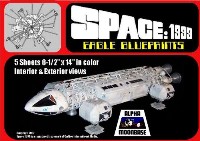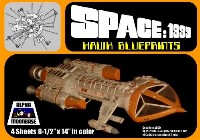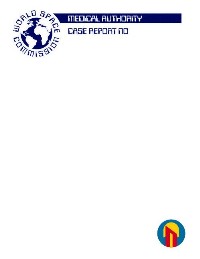 Miller draws various science fiction subjects and sold via ebay. They are 14" x 8.5" pages printed in colour with photo illustrations and graphics (of the Year 2 badges). The Eagle set (2008) is 5 pages, the Hawk (2009) is 4 pages. Text is mostly copied verbatim from the Geoffrey Mandel Starlog prints. Both are heavily influenced by the Baldassari prints (to the point of including close-ups of the Ultimate Eagle Poster in one print, and Baldassari's own Hawk insignia in the Hawk sets).
Miller also sells stationery packs with science fiction letterheads- a couple are Space 1999 themed.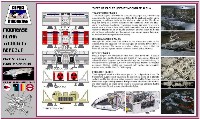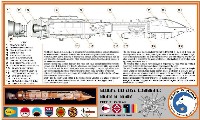 ---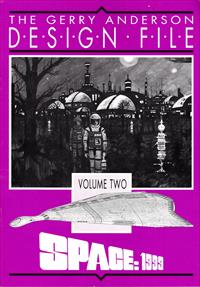 Compiled and edited by Ian Boyce.
UK: 1993. Fanderson membership package.
28 page A4 booklet with black/white photos and over 50 preproduction drawings. This good quality publication covers Alpha interiors by Keith Wilson (lacking the original striking colours- although Wilson originally drew them in black and white), and spaceship designs by Martin Bower, plus Bower's designs for The Day After Tomorrow spaceship. Introduction by script writer Christopher Penfold.
There were three design files in the series- volume 1 was UFO, volume 3 was "Unfilmed Projects" (Starcruiser, Rescue One, Five Star Five).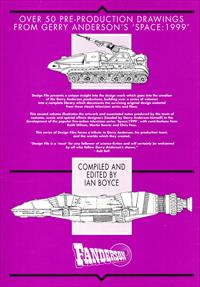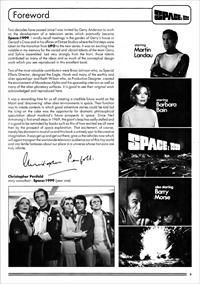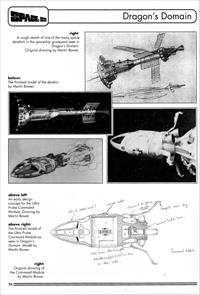 ---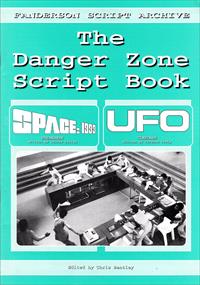 Space: 1999 "Breakaway" and UFO "Timelash", edited by Chris Bentley
UK: 1995, Fanderson & Danger Zone convention
32 page A4 booklet with black/white photos reprinting the scripts of "The Void Ahead" (pages 5-19) and "Timelash". 20 photos from 1999.
This is the second book in the "Fanderson script archive". The first, The Century 21 Script Book, was part of the 1995/1996 membership package; this volume for the April 1995 Danger Zone convention was the first to be published.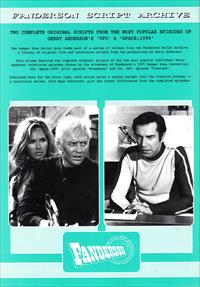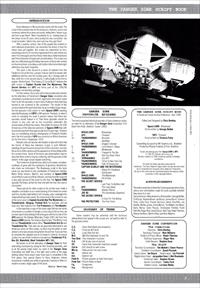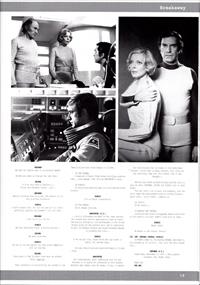 ---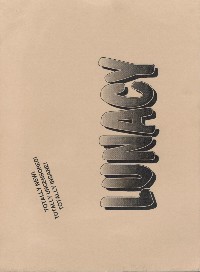 USA: 1990 $12
142 page A4 fanzine edited & largely written by Erwin Stank. Card covers and well laid out and printed. A vast assortment of whimsy, satire and farce based on "Space: 1999", clever, often irreverent, even (mildly) obscene, with diverse styles and art by Lew Place. Among the articles: the alternative pornographic version of the series, Fred Freiberger's personal files, unknown merchandise, How to Admit You are a Space 1999 Fan by Bob Mathias, spoofs of fan club newsletters, plus articles on bloopers and gossip. The wide variety of material includes some duds, but many hilarious hits. Many jokes go on for too many pages, but the core ideas are fun and energetic. The best example of humour in Space 1999.
---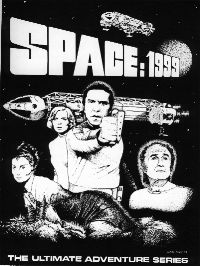 Publication of the Space: 1999 Fan Activity Network (S9FAN), by George Eichler.
Excellent fanzine, from 1993 until the last, S9Fanzine 5, in July 1998. Includes letters, art, fiction, episode reviews and round-table discussions. Frequent contributors include Mark Shaw (whose superb cover art is shown here), Rose Marie Badgett, Terry Bowers, Rebecca Eisenhuth, Jenny Lobb. The fanzine accompanied the Resource Guide (which lasted 8 issues), a information resource listing clubs, fanzines, conventions and dealers.
---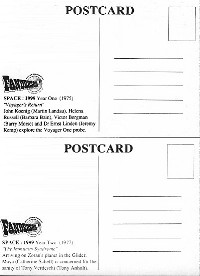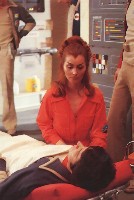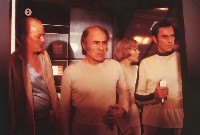 UK: Fanderson 1992. Membership package.
Amongst 8 postcards of Anderson series, two were of 1999: "Voyager's Return" and "The Immunity Syndrome".
UK: Psycon convention, October 1992. Membership package.
6 postcards.
---
UK: Fanderson, 1990. £3
Audio recording by Ralph Titterton of guest lectures at the 1982 convention. Includes Barry Morse discussing his career. About 8 minutes on "Space: 1999". He reveals he was unhappy with the scripts, and all the effort and expense spent on design, such as the "ludicrously bad" uniforms from fashion designer Rudi Gernreich, rather than on the characters. He explains he declined the offer of a new series saying "I'd rather play with the grown-ups for a while". He thought the series had the potential to be the best science fiction series of all time, and even the best dramatic series of any kind.
Sleeve art by Jonathan Baxter includes Maya (with Thunderbird 2 & Capt. Scarlet)

---
UK: Fanderson, 1991. £3.75
Audio recording by Francois Evans of guest lectures at the 1990 convention. Includes Dave Prowse interviewed by Neil Swain about his career. With approximately 2 minutes on "Space: 1999". He discusses how after Star Wars he met director Bob Lynn at his keep fit department in Harrods department store. "It was me versus every stunt man in London." He recalls the monster costume included plimsolls with claws on, dubbed with massive clumping footsteps. Includes five seconds of tinny music by Francois Evans based on Barry Gray 1999 theme.
Dramatic sleeve art by Jonathan Baxter features Beta Cloud monster and Eagle in front of Moon.

---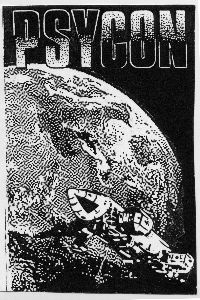 UK: Psycon convention, October 1992. £4.00
Pop-music based on Year Two theme, in two 18-minute versions. Also containing versions of Paul Westermann's themes for the video Alphacon.
Sleeve art features Eagle by a large planet.
---
UK: Fanderson September 2019 £19.50
This book covers the 13 compilation movies made from 1978 to 1983 under the title Super Space Theater. There are 100 glossy colour pages, plus 13 prints of the poster art, all A4 size. Each film is covered in between 3 and 5 pages of text with illustrations (screen shots and video covers), plus front and back of the ITC publicity sheets and a full page of credits. Finally, there are 2 pages on Sybil Danning's Adventure Videos, 1 page on Dolphin Productions, and 1 page on Mystery Science Theater 3000.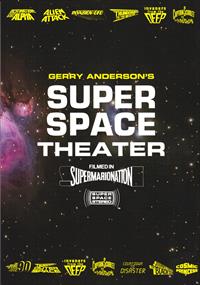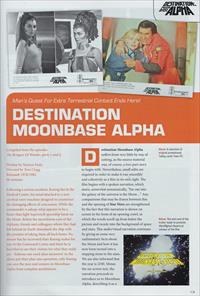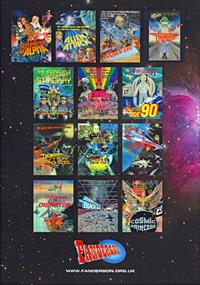 ---