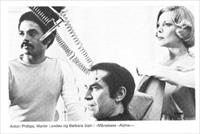 Photo from book on Danish TV in the 1970s. Thanks to Peter Ravn.
Titled Månebase Alpha ("Moonbase Alpha"), the series was shown on Denmark Radio (the only TV channel at the time). It was shown from November 1976 on Saturday evening prime time, alternated with Kojak and Columbo. After 4 episodes, it was moved to Sunday early evening at 6pm, but a controversial episode (Force Of Life) aroused press condemnation for horrific elements. After one more episode in January 1977 the series was withdrawn. From May to July 1977 six Year Two episodes were shown.
Andrea Gualco remembers watching The Immunity Syndrome. During the very first minutes there was a technical problem and the episode transmission was interrupted. After a while the episode resumed.
In 1979, Destination Moonbase Alpha was shown in cinemas. The premiere of Angrebet på Månebase Alpha ("Attack on Moonbase Alpha") was May 10th, 1979 in the now defunct cinema Saga in Copenhagen. Thanks to Peter Ravn.
In the 1990s the Danish station TV3 broadcast the entire Year 1 in English.
(information from Keld R. Hansen, and Peter Ravn)
On 15-16 April 2023, Sci-Fi Con in Randers, Denmark featured a huge replica Eagle built by Jan Wenneberg. The Eagle is 7.5 metres (25ft) long, 750 kgs (0.8 tons) and accurate to the dimensions of the studio models.
Read Danish press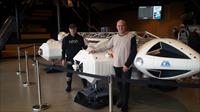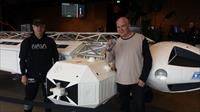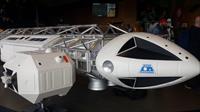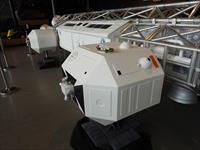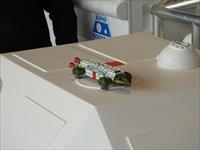 Images thanks to Jan Wenneberg, Elmar Brand
---