---
Leisure clothing
Wrap dress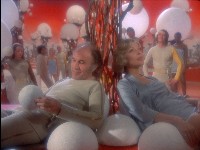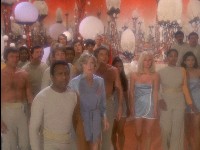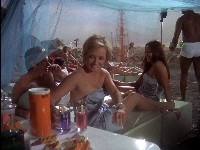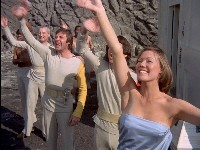 In Guardian Of Piri we see female Alphans including Helena and Sandra wearing blue strapless wrap dresses, similar in material to thee Alphan pyjamas; Helena wears a pyjama top over hers. They are seen again in The Last Sunset.
Bikini/ shorts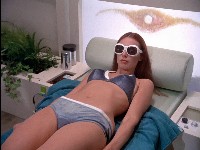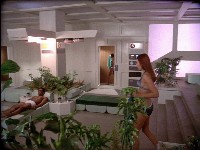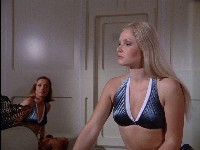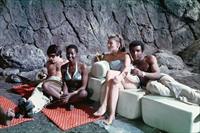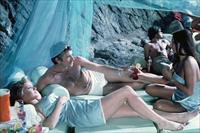 Force Of Life introduces the blue bikini, with white trim. Men wear white shorts. One Alphan (Jodi Sherwood) wears a bikini in The Last Sunset, and Tony Allan wears the shorts, but most of the female Alphans wear the wrap dresses, with the male Alphans wearing uniform trousers.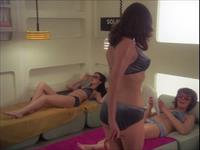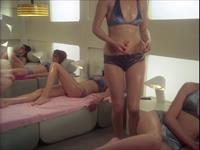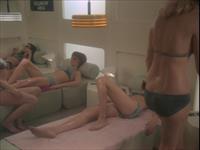 The bikinis in The Taybor (and the alternate version of the previous shot seen in The Exiles) do not have the white trim.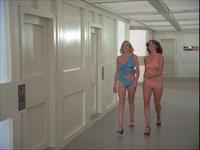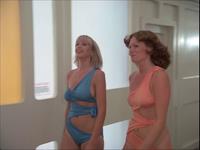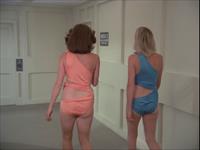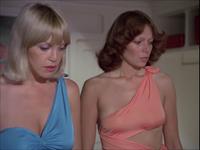 In Catacombs Of The Moon, Nova Llewellyn and Felicity York wear different beach wear.
Tennis wear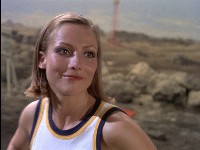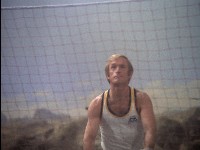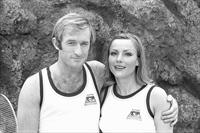 Only worn by Alan and Tanya in The Last Sunset, the tops feature the Moonbase Alpha crest.
T-shirts and tops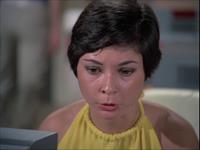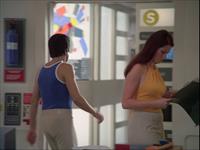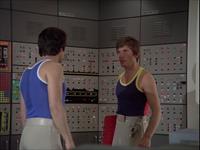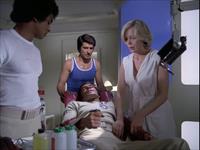 Various vests are seen in Catacombs Of The Moon. Tony wears a blue vest, and Vincent is in a white T-shirt. Sandra wears a yellow top. The Command Center extras wear various colourful vests and tops.
Off duty dresses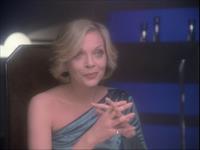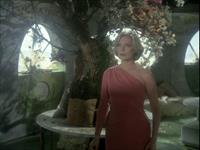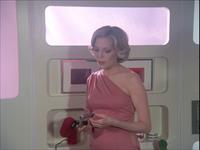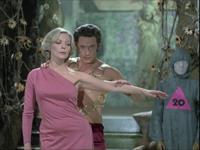 Helena appears in two different off-the-shoulder dresses, in deep blue in The Taybor and in pink in One Moment Of Humanity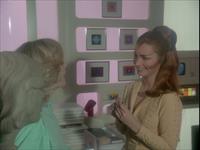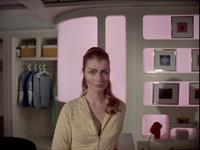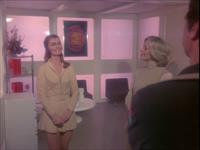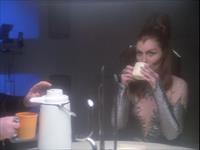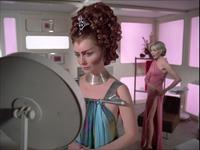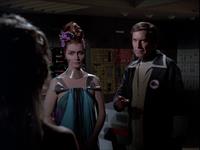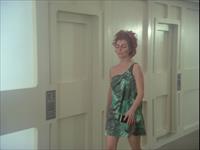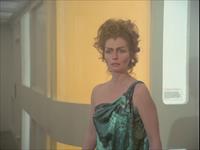 Maya appears in a yellow canvas dress in The Exiles, her Psychon dress from The Metamorph in The Taybor, a blue dress in One Moment Of Humanity and a green dress in Catacombs Of The Moon