---
Jumpsuits
Brightly coloured jumpsuits were frequently seen, sometimes with text across their back or insignia on their shoulders. They are worn with yellow spacesuit boots (yachting boots, with drawstring holes visible because the legs are pushed inside the tops of the boots). They wear white woolly jumpers under their suits.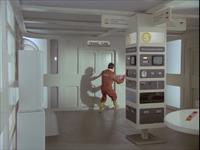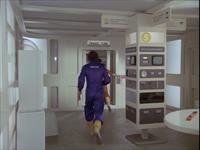 In The Exiles the suits have names on the back: "Rescue" and "Decon". When we see the same actors later (Frank Maher and Vic Armstrong), they are in fire suits. This shot is also repeated in The Mark Of Archanon.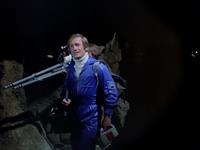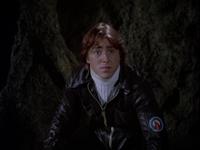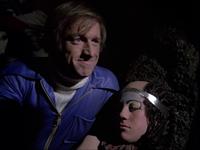 For the first time, they are seen on main characters in The Mark Of Archanon, while exploring the caves under Alpha. Alan Crater has the sunrise insignia on the shoulder pocket of his blue suit (probably the same suit worn by Quentin Pierre). Andy Johnson has the red bar insignia on his black suit, the first time this is seen in the series.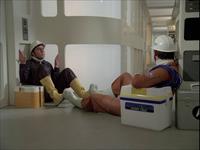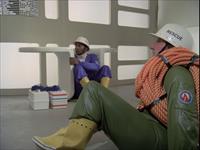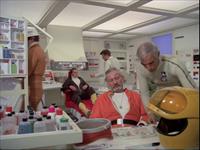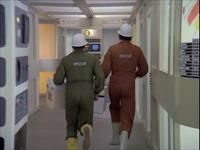 In The A B Chrysalis, Quentin Pierre is back in his blue suit, now with helmet and insignia on the shoulders. The white helmets have "Rescue" on the sides (and on the back of the suits, visible later in the episode). The shoulder pockets have the same red=bar insignia. One of the Alphans, in the brown suit, is in white, not yellow, boots.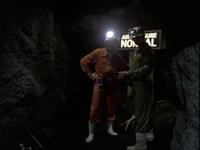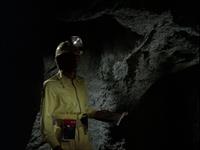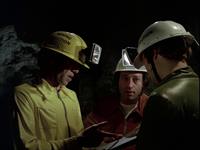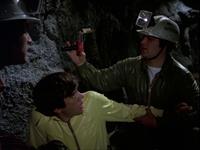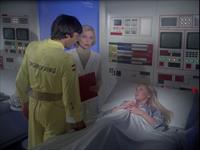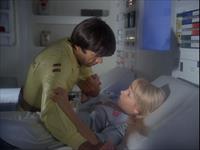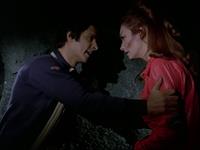 The "Engineering" suits in Catacombs Of The Moon are worn with the zip higher, so the lapels don't reach the shoulder. They are worn with white boots, a belt (apparently a Year 1 uniform belt), and a white T-shirt underneath. Patrick Osgood's yellow suit is new, as is Maya's red version.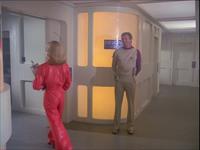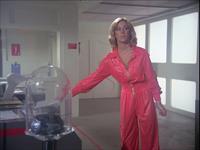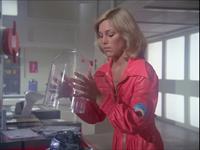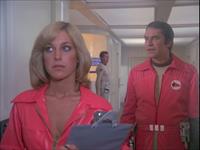 Maya's red suit reappears on Cranston in Seed Of Destruction, with the same sunrise insignia on her left shoulder. She's wearing high-heeled red boots.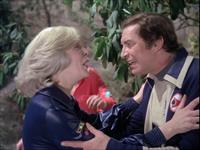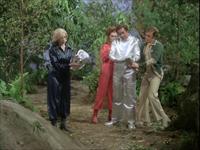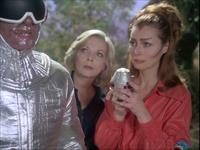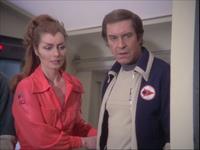 In The Immunity Syndrome Maya is back in her red suit (from Catacombs Of The Moon), with Helena in a dark blue suit. Maya has the same red boots as Cranston in Seed Of Destruction, while Helena has dark green boots.