Alphan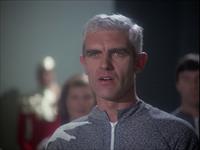 ---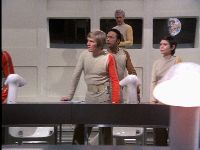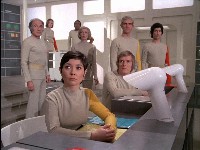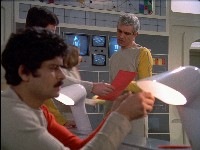 Alan Harris is normally seen in Main Mission, standing with a clipboard or pieces of paper, consulting some of the other crew. In Breakaway he is seen in the background of several Main Mission scenes with a clipboard. In Matter Of Life And Death he listens to Koenig pick the crew to Terra Nova. At the end of the episode, he is seen at Sandra's desk as she returns to claim it.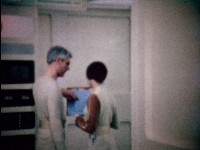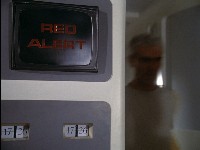 Some appearances were very brief- such as the start of this corridor scene in Ring Around The Moon (out of focus as seen from the Triton probe) and this shot from The Last Sunset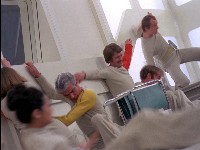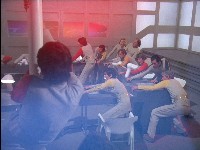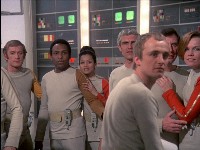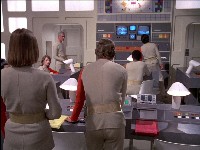 In Another Time, Another Place and Missing Link, he's in Main Mission.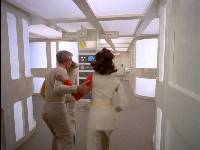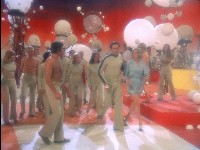 In Guardian Of Piri, he, Tanya and June are seen running through the Alphan corridors to the party, ignoring Koenig on the communications post. He has his shirt off on Piri.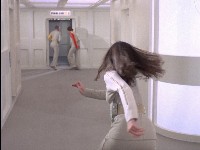 In Force Of Life he's one of the Alphans going into the travel tube that Hilary Preston runs towards.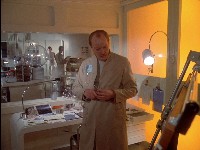 In Voyager's Return he has his paper checklist out in Queller's lab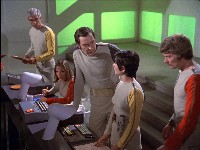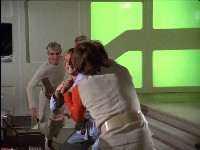 In Collision Course he's back in Main Mission. With Bergman, he restrains Alan Carter.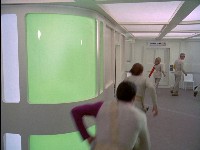 In End Of Eternity he's seen in the corridor as the guards rush to Balor. Later he's the unconscious patient when Balor interupts his medical procedure.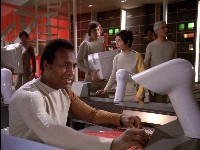 In War Games he's one of the Alphans running down the balcony stairs during the evacuation, and when Koenig and Helena fly to the planet, he is helping clear up Main Mission.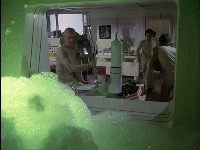 In Space Brain he is seen evacuating equipment from the Technical Section as the foam rises. He is also seen in Main Mission in the final scene, holding a blue hose as they clean up.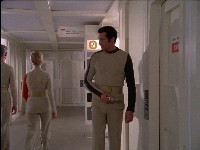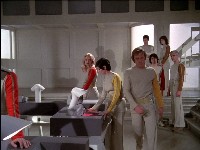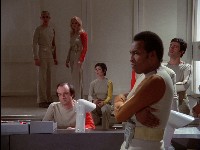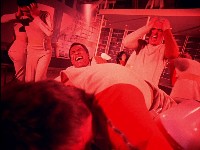 In The Infernal Machine he walks passed Koenig in the corridor as he returns to his quarters, and is then seen in Main Mission. He has a brown sleeve.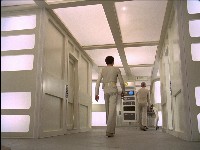 In Dragon's Domain he's in 1996/7 Alpha, pushing Cellini's stretcher past Koenig and Bergman. He has a white sleeve.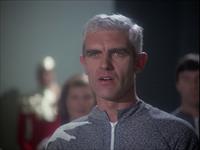 He has a good close up as the Entran prisoner in Devil's Planet who Crael defends ("the only crime for which the prisoner can justly be accused is his use of the freedom of speech"). He is stunned by Elizia using Koenig's stun gun.