Assistant directors Ken Baker and Bob Lynn were responsible for the day-to-day administration for filming- preparing the shooting schedule, the daily call sheets, and general organisation while the episode directors concentrated on the more "creative" side of filming. The assistant director had his own assistants, who were primarily involved in organising the crew so actors, make up, sets and film crew are ready for filming on time.
Steve Lanning was first assistant director Ken Baker's deputy, liaising with actors, make-up and wardrobe.
He was second assistant director on The Omen (1976), Superman (1978), Zulu Dawn (1979), Quatermass (TV series, 1979), Star Wars Empire Strikes Back (1980). He was assistant director on Gandhi (1982), Yentl (1983). He was producer on Heartbeat (1993), Harbour Lights (1999), In Deep (2001). In 2012 it was annonced he was developing two unproduced Stanley Kubrick scripts as television series.
He won an Emmy as producer of The Secret Garden TV movie (1987).
Second assistant director on Superman (1978), Star Wars The Empire Strikes Back (1980), Raiders of the Lost Ark (1981), Gandhi (1982), Star Wars Return of the Jedi (1983), Indiana Jones and the Temple of Doom (1984), Empire of the Sun (1987), UK production manager for Indiana Jones and the Last Crusade (1989). In 1993 he joined Warner Bros. Productions in the UK, and became Executive Vice-President and managing director, organising all Warner film production in the UK, Europe, Africa and the Middle East, as well as running Leavesden Studios. In 2009 he received an OBE for services to the film industry.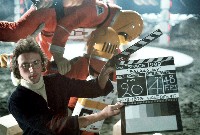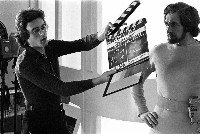 Second assistant director on Year 2. Assistant director on The Slipper and the Rose (1976) and 2nd unit on Dragonslayer (1981). Production manager on A Passage To India (1984), Howards End (1992).
3rd assistant director on year 2. Assistant director on Bugsy Malone (1976), Reilly Ace of Spies (1983), The Killing Fields (1984), Legend (1985), Good Morning, Vietnam (1987), Dirty Rotten Scoundrels (1988), Memphis Belle (1990), The Commitments (1991), Agatha Christie's Poirot (episodes in 1993). Production manager on A Knight's Tale (2001), Valkyrie (2nd unit, 2008). Now a producer.
Born 1926, died 1979. Year 1 (except for Guardian Of Piri) plus initial episodes of Year 2: The Metamorph, The Exiles, One Moment Of Humanity, Journey To Where, All That Glisters, The Taybor
One Million Years B.C. (1966), The Avengers (1966), Return of the Saint (1977), Moonraker (1979).
The Rules Of Luton, Brian The Brain, New Adam New Eve, The AB Chrysalis, Seed Of Destruction, The Beta Cloud, Space Warp, Bringers Of Wonder part 1, Bringers Of Wonder part 2, The Lambda Factor, The Seance Spectre, Dorzak, The Immunity Syndrome, The Dorcons
The Curse Of Frankenstein (1957), Warlords Of Atlantis (1978), Clash Of The Titans (1981), Octopussy (1983), American Gothic (1988).
Continuity on Guardian Of Piri. Script supervisor on For Your Eyes Only (1981), Indiana Jones & The Temple Of Doom (1986), Lionheart (1987).