Orbit (Futura Publications Ltd)
(10 paperback paperback titles based on Yr 1; 10 x 17.5 cm;
Covers feature series logo (except "Earthfall"), in various colours, over box of photographs (except "Breakaway" & "Earthfall", which have full cover photos);
Back covers feature series logo and description ("Breakaway" has no logo, but has 3 photos).
Two of the novels were reviewed by the Irish Times (Thursday January 6 1977)
Both Android planet by John Rankine and Alien Seed of EC Tubb in the Space 1999 series (Arthur Barker, 3.65 each) may lack the exuberance of Poul Anderson's novella, but they also lack much of the embarrassing juvenility of the television series from which they are drawn. Rankine's is undoubtedly the better written of the two, and their uncomplicated narration makes them an ideal introduction to S.F. for teenagers.
---
(6 hardback titles based on Yr 1;
14.5 x 22 cm; Jacket designs feature black & white photos with coloured abstract graphics, designed by Richard Weaver.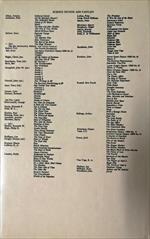 The back covers feature the list of Dobson science fiction books
---
(3 hardback titles based on Yr 1; )
14.5 x 22 cm; Jackets feature non-series logo over black & white photo (two of the three are Year 2 publicity shots).
Back cover has a description of another book "in the same series" (Alien Seed has Android Planet, Android Planet has Alien Seed, Rogue Planet has both Alien Seed and Android Planet))
Title
Cover
Alien Seed by E.C. Tubb
Koenig, Helena & Maya before Command Centre doors;
blue background
Android Planet by John Rankine
Koenig holds Helena behind him;
purple background
Rogue Planet by E.C. Tubb
Astronauts cross lunar surface;
red background
---
Star (Wyndham Publications (W H Allen & Co) Ltd)
5 paperback titles based on Yr 2; with 8 page b/w photo section.
11 x 18 cm; Cover features non-series logo design with banner "Stunning New Series", over an actor photo. One photo, "Mind-Breaks Of Space", depicts Maya in a scene from The Taybor, an episode not novelised in the series.
Some images thanks to James Poll
Hardback editions of Star titles, without photo section. Allan Wingate also published hardcover editions of the Doctor Who books (published in paperback by Target).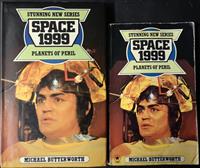 The Allan Wingate hardback (left) have the same cover as Star title (right), with slight differences in cropping.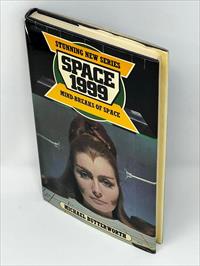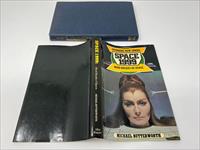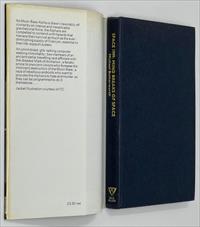 The hardcovers have dust jackets with variations of the Star cover design and photo. The only text is on the inside front fly-leaf of the dust jacket; the back is blank. The blue hardcovers have the title and author on the spine.