Pre-production artwork from model builder, Martin Bower. These rough sketches were shown to Brian Johnson for design approval, or used to calculate materials and scales. Some of the drawings are dated "1975", but most of them would have been done in either 1974 or 1976.
Reprinted from Comlock newsletter- originally submitted by Mark Shaw. Scanned by Paulo Jorge Morgado.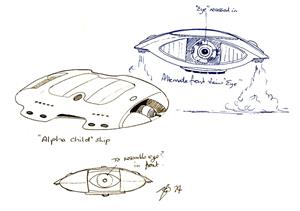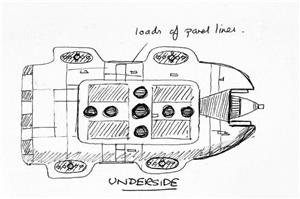 Design sketches for Jarak's ship from Alpha Child by Martin Bower, the first model he designed and built for the series.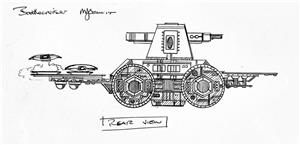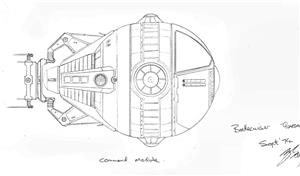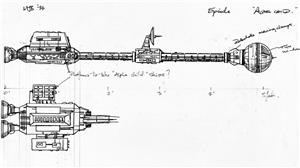 Design sketches for the battlecruiser from Alpha Child (a modification of model Bower built several years earlier). Note the landing platforms for Jarak's ships. The battleship has the name "Guadalcanal" (misspelled as "Guardal Canal"), after the US Navy helicopter assault ship launched in 1963.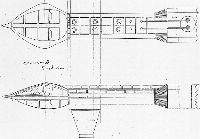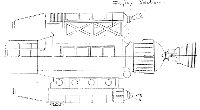 Plans were used to make sure the 3 scales were similar. See also: Hawk model photos and profile and the Starlog blueprint
---
Copyright Martin Willey