---
---
Special Edition Episode - Brian The Brain (Sixteen 12)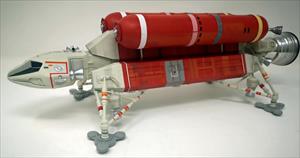 This is one of the few models in the Special Edition Episode Collection which does not actually contain an Eagle (the only other being the War Games Hawk). Other sets have included "guest" spaceships including Earthbound and Dragon's Domain.
The model was released in March 2023, in a limited edition of 2000 and a price of £189.99.
Sixteen 12 also released a "Retro" Swift spaceship, based on the box and green colour of the 1975 Dinky toy. This was a limited edition of 300 and for release "March 2023" (not yet released in May).
The model is 35cm long; it is the same dimensions as the Alex Dumas resin kit from 2010. The Swift appeared in the episode Brian The Brain (model feature)
Packaging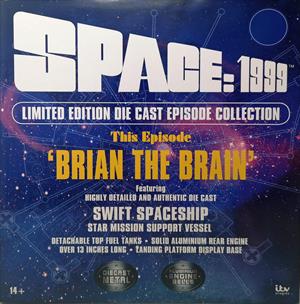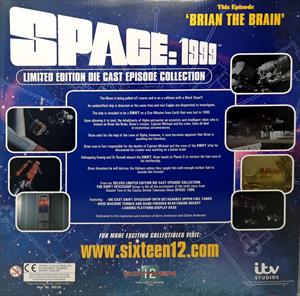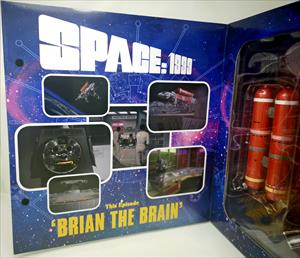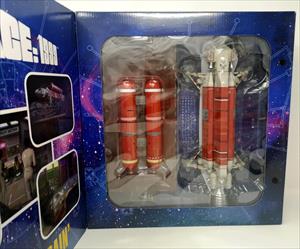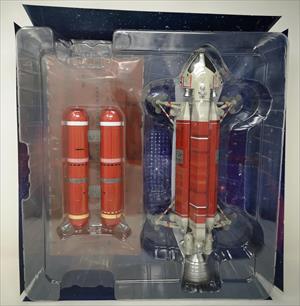 The box is 38cm x 40cm x 13cm, the same larger size as the Dragon's Domain box. The front opens as a flap with photos.
detachable top fuel tanks
solid aluminium rear engine
over 13 inches long
landing platform display base
Contents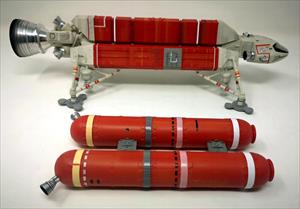 The set contains a 34 x 16 x 1.7 cm plastic "landing pad", the same as previous sets. This set misses the moonbuggy which normally appears in every other set. The fuel tanks are detachable, like the original model. In the episode, we never saw it without the tanks, but this model is based on photographs of the model at conventions, where it is often displayed without them. Also missing is the antenna on the top of the tanks, which no longer exists on the model.
Model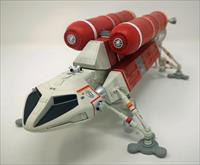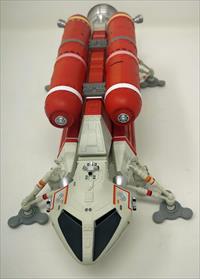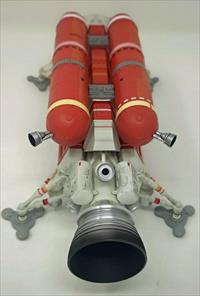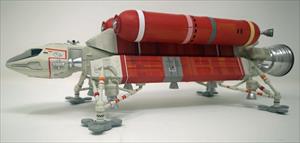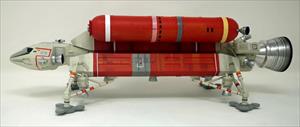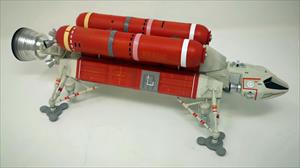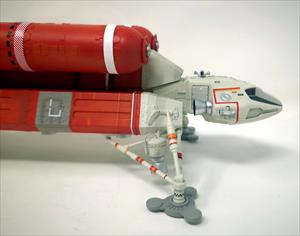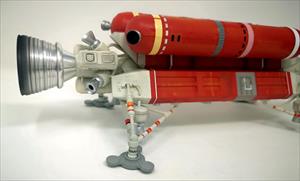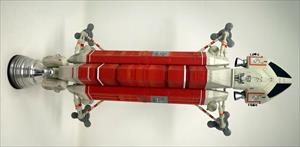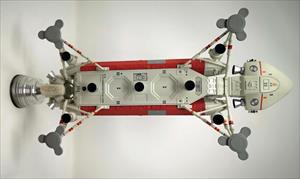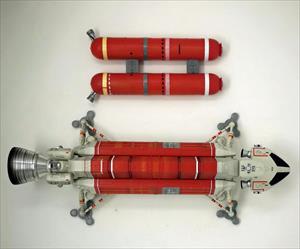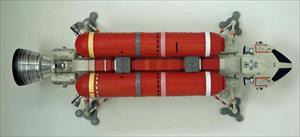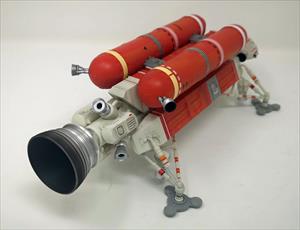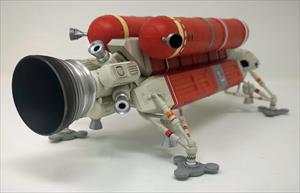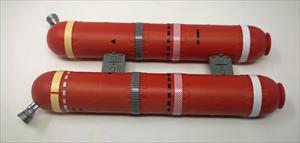 Comparison
The original studio model is too large to photograph with this small die-cast, but here are the fuel tanks in comparison. The overall proportions and general detailing are good, but of course the studio model has much more detailing.
During filming, the studio model had an orange ring at the rear; the two central rings had letraset line patterns. After filming these were repainted (or the letraset fell off). The Sixteen 12 model follows the filming version, although the yellow ring at the end is unsubtle (it should be a duller orange).
Details on the command module, main body and legs show similar simplifications, but for the scale it is still impressive.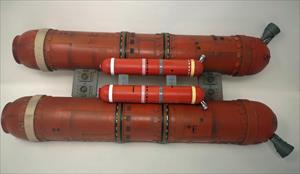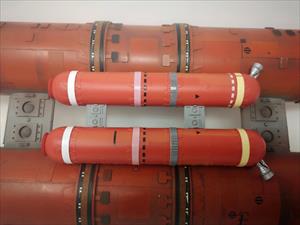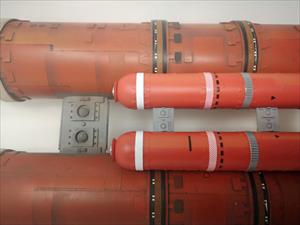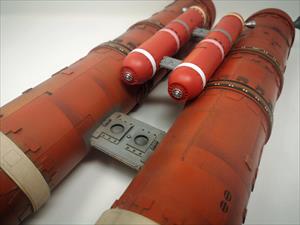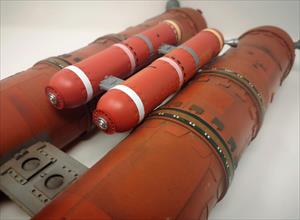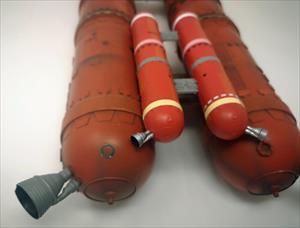 ---
Copyright Martin Willey