---
---
Special Edition Episode 3- The Exiles (Sixteen 12)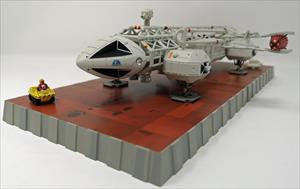 Released end May 2019. Limited edition of 1000. £124.99
This is the third in the Special Edition Episode Collection from Sixteen 12, first announced on 27 July 2017. The Eagle is an updated version of the 30cm long die-cast Product Enterprise Eagle, first released in 2004.
Packaging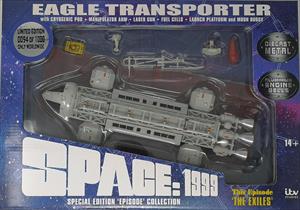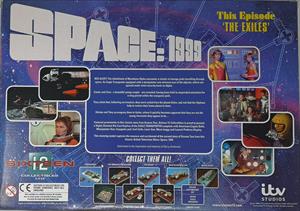 The card box is the same design as the previous sets.
Eagle Transporter

with Cryogenic Pod
Manipulator Arm
Laser Gun
Fuel Cells
Launch Platform and Moon Buggy
The back of the box contains 7 episode photos (only two of the Eagle with boosters)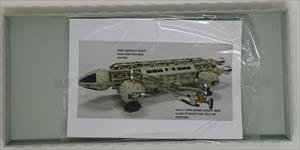 Under the launch platform are instructions.
Model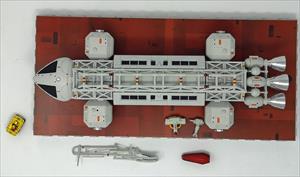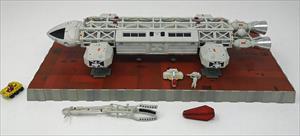 The laser gun and fuel cell did not appear in The Exiles. The refuelling pod appeared in The Rules Of Luton and Space Warp. The laser gun appeared in A B Chrysalis, Devil's Planet, and The Seance Spectre.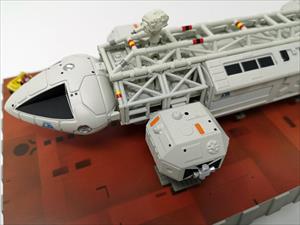 This Eagle has a small hole in the front left leg pod, for the grab arm. The arm cannot be fitted to any other Eagle in the Product Enterprise/Sixteen 12 range.
The grab arm is 11.5cm long, and hinged in the middle like the original model. The three grab fingers are not hinged, but are flexible enough to insert either the Exiles capsule or the refuelling pod. The refuelling pod is 2.8cm x 1.5cm, the Exiles capsule is 3.8cn long.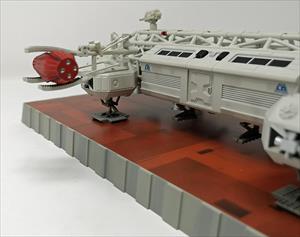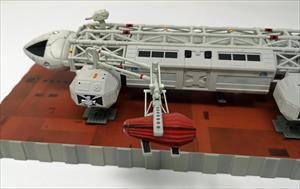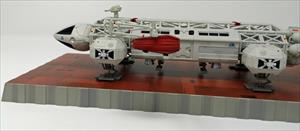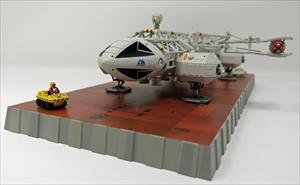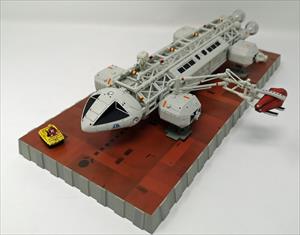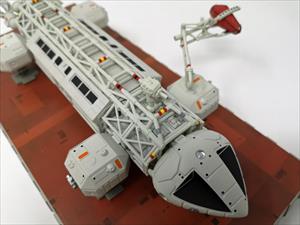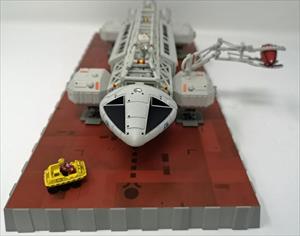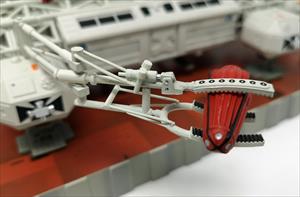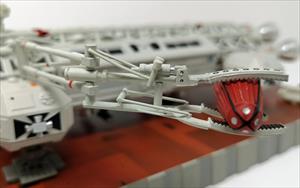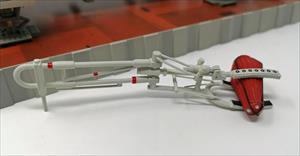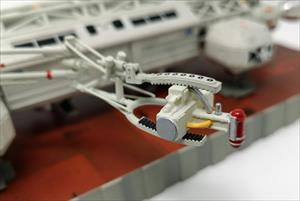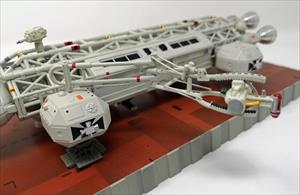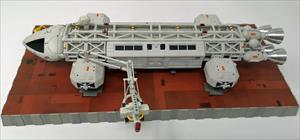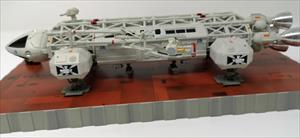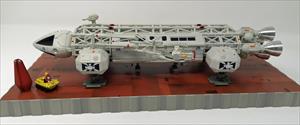 The laser gun is 2.5cm tall and 2cm long. The original model was much larger scale, and never attached to one of the full Eagle models. The detail is vague, but accurate for the tiny size. It rotates horizontally only. The base attaches to a base bar of the spine (not a top bar).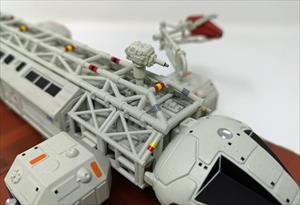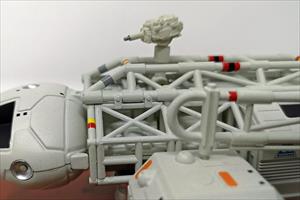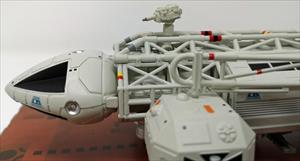 ---
Copyright Martin Willey