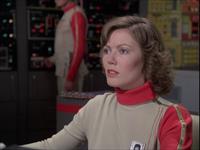 ---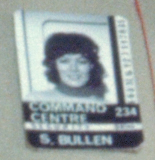 Main Mission operative. According to her Year 2 ID badge, her full name is "S. BULLEN" (the name of the actress). She is named Kate in The A B Chrysalis and The Taybor.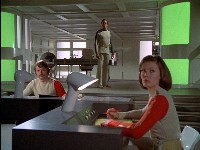 Featured in all Year 1 episodes except the first eight (her first was Force Of Life). In The Full Circle she was part of the initial planetary mission and was turned into a cavewoman.
She was in 6 Year 2 episodes: The Metamorph, The Exiles, One Moment Of Humanity, Journey To Where, The Taybor, The A B Chrysalis.
"Good luck! Come back soon!" (The Last Sunset),
"Who needs nature?" (Journey To Where ),
"This pure hand loomed wool sweater for the mirror" (The Taybor ),
"Yes, Commander, I'm alright. My scanner's taken a beating" (The A B Chrysalis)