---
Mondbasis Alpha 1 - Die komplette erste Staffel ("The complete first series") Blu-ray and DVD: 20 November 2015 Blu-ray: €40, DVD: €30
Mondbasis Alpha 1 - Die komplette zweite Staffel ("The complete second series") Blu-ray and DVD: 26 February 2016 €46
Mondbasis Alpha 1 - Extended Version Komplettbox: Alle 48 Folgen ("Extended Version Complete Box: All 48 Episodes") DVD Only: 11 March 2016 €58
Mondbasis Alpha 1 - Die Spielfilme-Box ("Movie box") DVD Only: 29 May 2016 €28 Details
All versions available as both DVD (8 DVDs per series) and Blu-ray (6 Blu-rays per series)
Fernsehjuwelen ("TV Jewels") reissued the Network Complete First Series and Complete Second Series for the German market. Network's first series set was 5 Blu-ray and 2 DVD, but Fernsehjuwelen puts the 2 DVDs together onto a single 6th Blu-ray. Fernsehjuwelen promoted the episodes as "extended versions", but they are only extended in the sense that the original German broadcasts were all cut.
The initial covers credited "Martin Landau - Barry Morse - Barbara Bain - Nick Tate" on both boxes (including Year 2, which didn't feature Morse). On release, the Year 2 set credited Catherine Schell instead of Barry Morse. The Moonbase photo disappears into the lunar craters at the edges, and the computer generated Eagle is a little disappointing.
The soundtrack has the same DTS-HD 2.0 English track as Network, plus a German language DTS-HD 2.0 track.
There is a 24 page booklet by Dominik Starck.
The complete box set of both series was DVD only (16 discs), as was the movie box set (4 discs). See movie details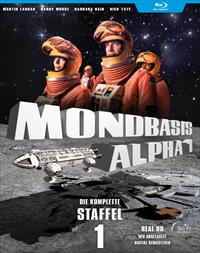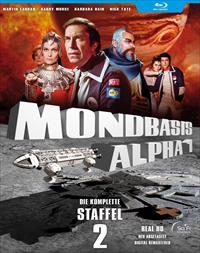 Above: Blu-ray covers (with pre-release series 2 cover crediting Barry Morse)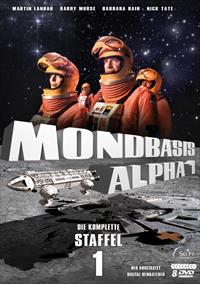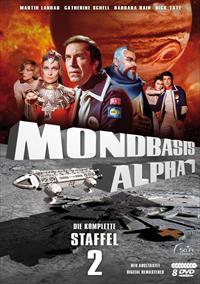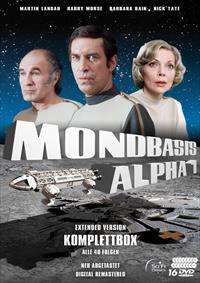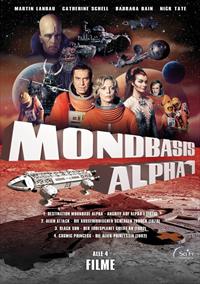 Above: DVD covers (with final series 2 cover crediting Catherine Schell and including Barbara Bain, in Year 1 uniform)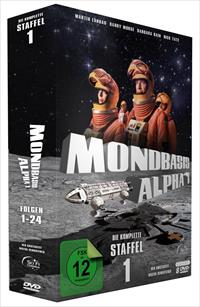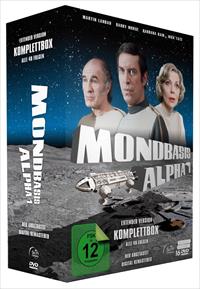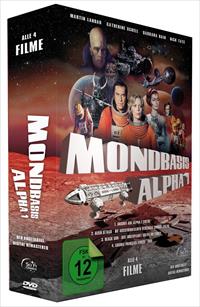 Year 1 Blu-ray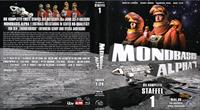 Front and back cover.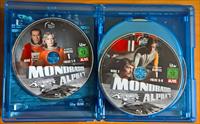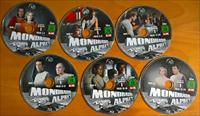 The 6 Blu-ray discs. The disc photos don't match the episodes (discs 3,5 and 6 are all from Mission of the Darians, which is on disc 6)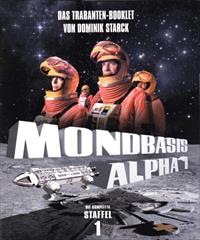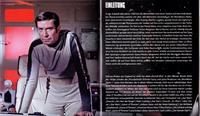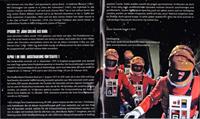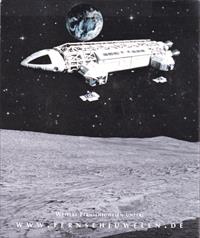 Booklet, by Dominik Starck