Reception Area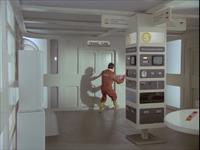 Travel Tube reception is a continuation of the corridor set. In Year 1 it is at the end of the long corridor; in Year 2 it is a side area. Both feature a reception desk (a distinctive curved design called Jarama), a communications post and two communications booths on the walls (which are never used). In Year 2 there is a drink dispenser.
Year 1 design:
The reception area is at the end of the corridor. There are two shorter corridors to either side, but as we see in Force Of Life these are dead ends.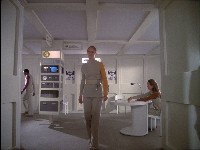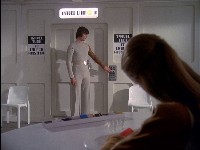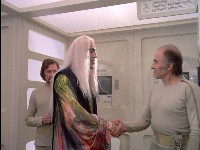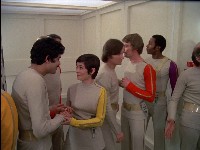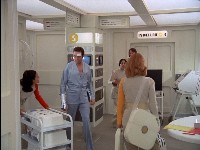 Year 2 design:
The reception area is opposite Command Center (see A B Chrysalis). The right side, behind the desk, is the normal camera position; when the side is shown the configuration varies but generally zig-zags in.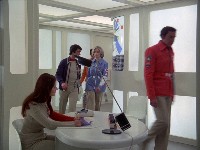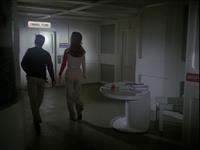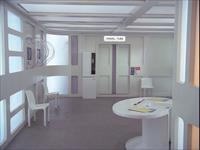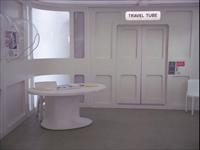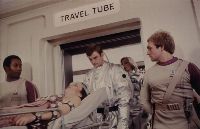 There are several revamps of the Travel Tube Reception in Year 2. It was slightly modified as a private dining room in The Taybor.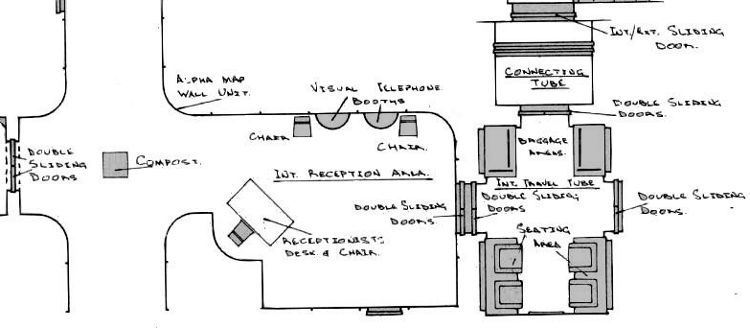 ---
Copyright Martin Willey