George Lucas originally approached Brian Johnson in 1976 to do the special effects for the first Star Wars film. Johnson was busy with Space: 1999 Year Two, but in 1979 he was in charge of effects for the sequel, The Empire Strikes Back.
A long time ago, Gary Kurtz and George Lucas turned up at Bray Studios where I was doing the Space: 1999 series. They seemed to like what I was doing with the miniatures. A few days later, they asked me if I'd be interested in a picture they were planning called Star Wars. I told Gary that I liked the idea, but it conflicted with Space: 1999, and I had preferred to stay in England. So that was that. About two months after Star Wars came out, I got a call from Gary who asked me if I'd like to work on the planned sequel, which at the time was being called Star Wars: Chapter II. (Brian Johnson, 1979 interview)
The standard of effects in Space: 1999 was a stated benchmark for the special effects in Star Wars. Lucas insisted the models and explosions should be better than seen on the television series.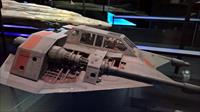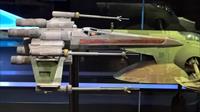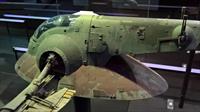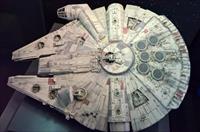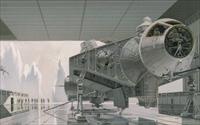 The early design for the Millennium Falcon was vetoed by George Lucas as it closely resembled the Space: 1999 Eagle (described in Robert Brown's detailed Star Wars ship commentaries archive.org; see also Roger Christian and Joe Johnston conversation, YouTube). Early designs and concept models featured side legs, rear engines, side docking ports and a cone shaped nose that looked even more like the Eagle. A hammerhead was added to the model and it appeared on screen as the Blockade Runner, the first ship seen in the film. The Millennium Falcon was redesigned as a saucer shaped craft, the rush job creating serious inconsistencies between sets and model. The name of the Millennium Falcon itself is possibly a reference to the Space:1999 Eagle (the Millennium being the year 1999+1, Falcon being another bird of prey).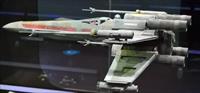 David Tomblin (director) was assistant director on The Empire Strikes Back and Return Of The Jedi.
Steve Lanning (second assistant director) was second assistant director on The Empire Strikes Back .
Roy Button (third assistant director) was third assistant director on The Empire Strikes Back and Return of the Jedi.
Jack Lowin (camera operator) was camera operator on Return of the Jedi.
Michael Lockey (hairdresser, Seance Spectre, Devil's Planet, Dorcons) was hair dresser on Return Of The Jedi
Michael Lamont drew the original designs for the Eagle, based on Johnson's concept. He was assistant art director on Empire Strikes Back (1980) and Return Of The Jedi (1983)
Several SFX assistants followed Johnson to work on The Empire Strikes Back: Nick Allder, Andrew Kelly, Brian Eke, Guy Hudson and Dennis Lowe
Floor SFX assistant Allan Bryce also worked on mechanical effects for The Empire Strikes Back
Fred Pearl, a freelance creature sculptor who created Maya creatures, made the Dewback for Star Wars (1977)
John Stears did freelance effects for Space: 1999, and did many of the practical effects for Star Wars (1977), including R2D2, the landspeeder, the light-sabres and the live action pyrotechnics.
Les Bowie did freelance effects for Space: 1999, and also worked on Star Wars (1977)
Andrew Ainsworth created various creatures for Space: 1999 including the creature head for Beta Cloud (for Dave Prowse, who at the time had not been cast in Star Wars, although Ainsworth had already created the Darth Vader helmet and armour). The creature head was based on a left-over Star Wars Rebel helmet. Shepperton Design Studios