From 8th October 2003, two 6-disc DVD boxsets each $AU49.95
From 2005, as individual volumes.
From 31 March 2009, two 6-disc DVD slimline box set, each $AU25.95
From 11 November 2009, 30th Anniversary DVD Boxset (Beyond Home Entertainment) $AU29.97
From 3 February 2016, 12 disc Collector's Set (Beyond Home Entertainment) $AU44.98
Magna Pacific released in the series in three editions (2 series boxsets, individual discs and 2 slimline boxsets). In 2009, parent company Beyond Home Entertainment released a new boxset (30th Anniversary Edition) under their own label.
Magna Pacific


The Magna Pacifix DVD box sets with 6 discs/24 episodes per set. The sets are almost identical to the UK Carlton box sets. Unlike the UK, the individual volumes are not available separately (initially). However, the price for each set was much cheaper than the UK (£21 vs £80 for the Carlton version)
The packaging, disc menus, episodes and extras are identical to Carlton.
Initial box set packaging was a thin card box (fragile compared to the sturdy Carlton box) enclosing six Amaray cases. All covers were only slightly modified from Carlton's (for instance, to include the Australian rating warning of "adult themes, low level violence"). Unlike the Carlton editions, the individual disc volumes do not include a printed leaflet, but print chapter headings on the cover interior (the case plastic is translucent). The discs themselves have character photos (the same as the case cover).
From end-March 2009, both boxsets were reissued in a slimline format, each entire season in a single keep case holding 6 discs with two internal "pages" (rather than discs in separate keep cases). The cover art is the same, and the discs, both artwork and content, are identical.
Beyond Home Entertainment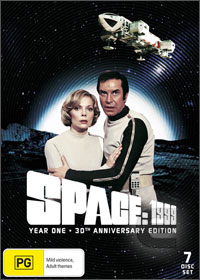 Released on 11 November 2009, the "30th Anniversary edition" was released under parent Beyond Home Entertainment's own label. Unlike the previous releases (re-issues of the UK Carlton DVDs), the new boxset was a reissue of the remastered 7-disc UK Network box set. Although marketed as the "30th Anniversary edition" it was actually 34 years since the series was first broadcast (and two years after the similarly named Megaset 30th Anniversary Edition released by A&E in the US).
Prints and extras in the 7 disc boxset were identical to the Network set, but with new cover art.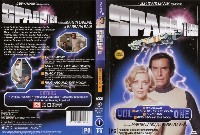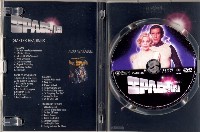 Above: Set 1, volume 1 cover and interior
Below: menus and extras, identical to Carlton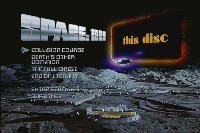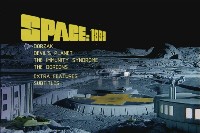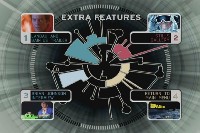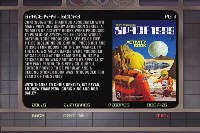 Below: 2009 slimcase format, thanks to Andrew Rea.